We recommend students sign in to the Google Chrome Browser on their school computers. This will enable them to save and sync their bookmarks, history, and passwords. Signing in to the browser also helps accessing other Google services like, PALCS Gmail and YouTube.
Steps for Signing into Chrome
Open Chrome.
In the top right, click the button with your name or People 
Click Sign in to Chrome.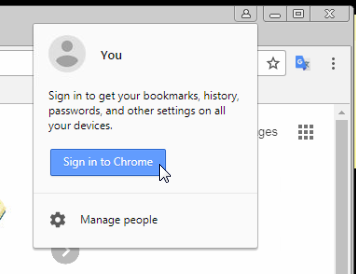 4. Sign in with your Google Account - this will be an @stu.palcsmail.org email address and your PALCSchool password.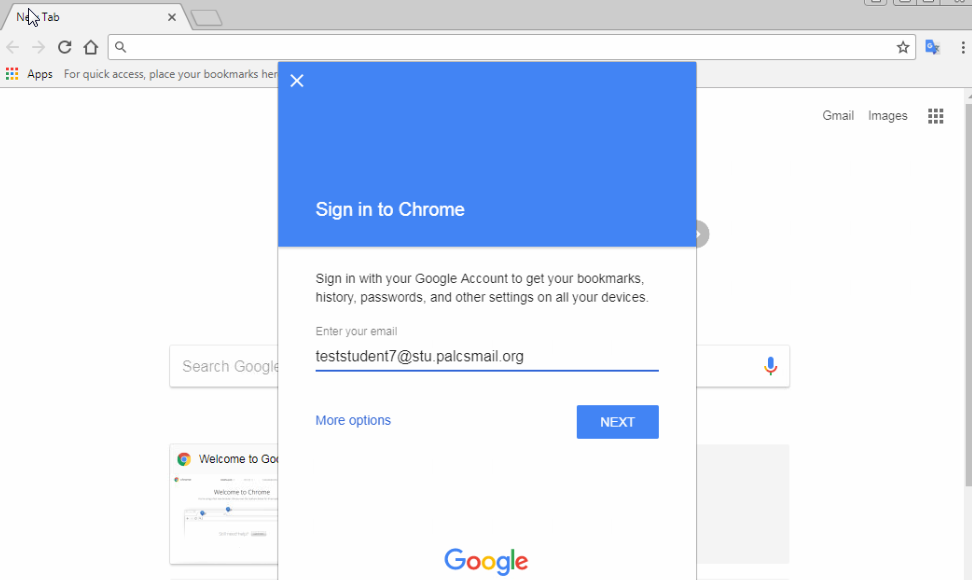 5. You will be redirected to a new window. Enter your PALCS email address here again (@stu.palcsmail.org).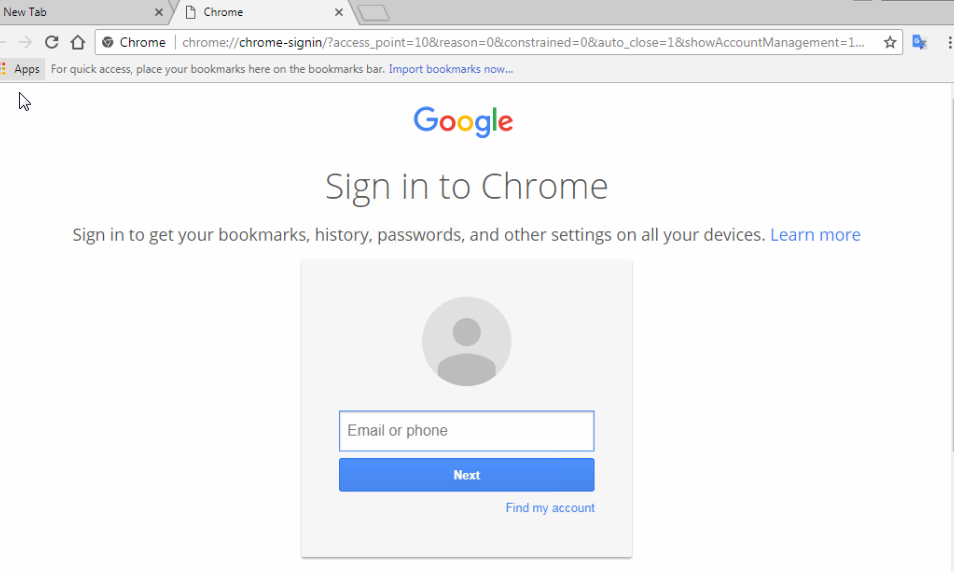 6. You be redirected again to our PALCSchool login page. Enter your username and password here and click Login.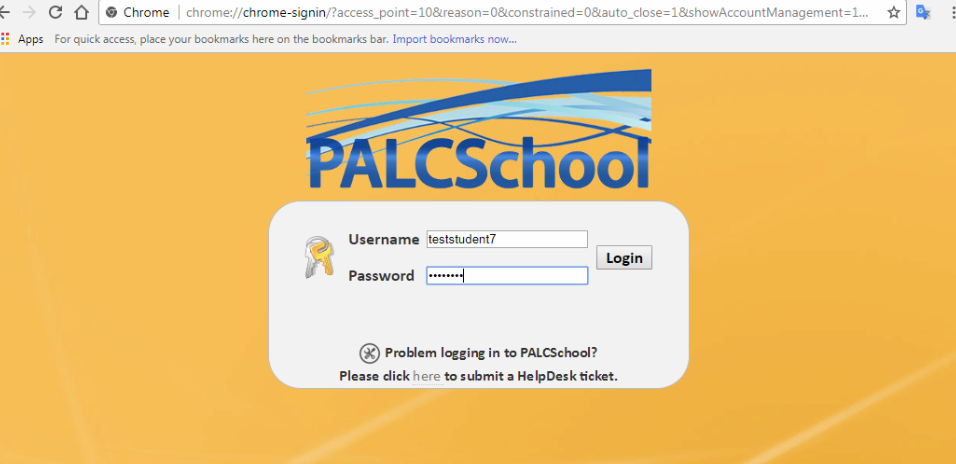 7. The last step is to confirm your sign in on this page by clicking the "OK, GOT IT" button.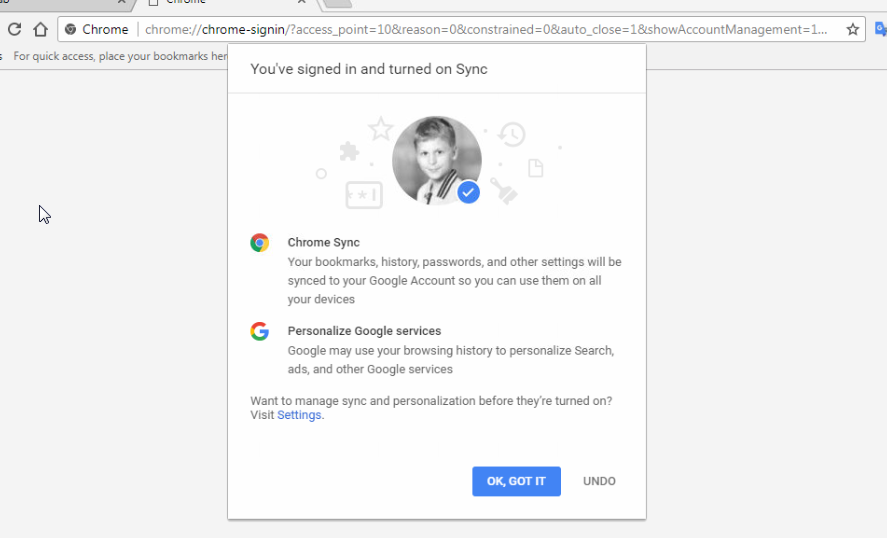 To customize your sync settings:
Click More   Settings.
Near the top, click Sync.
Choose what info you want to share across other signed-in devices.