A number of computer issues can be resolved by restarting your computer. You can restart your computer by selecting the Start Menu, selecting the Power icon, and selecting Restart.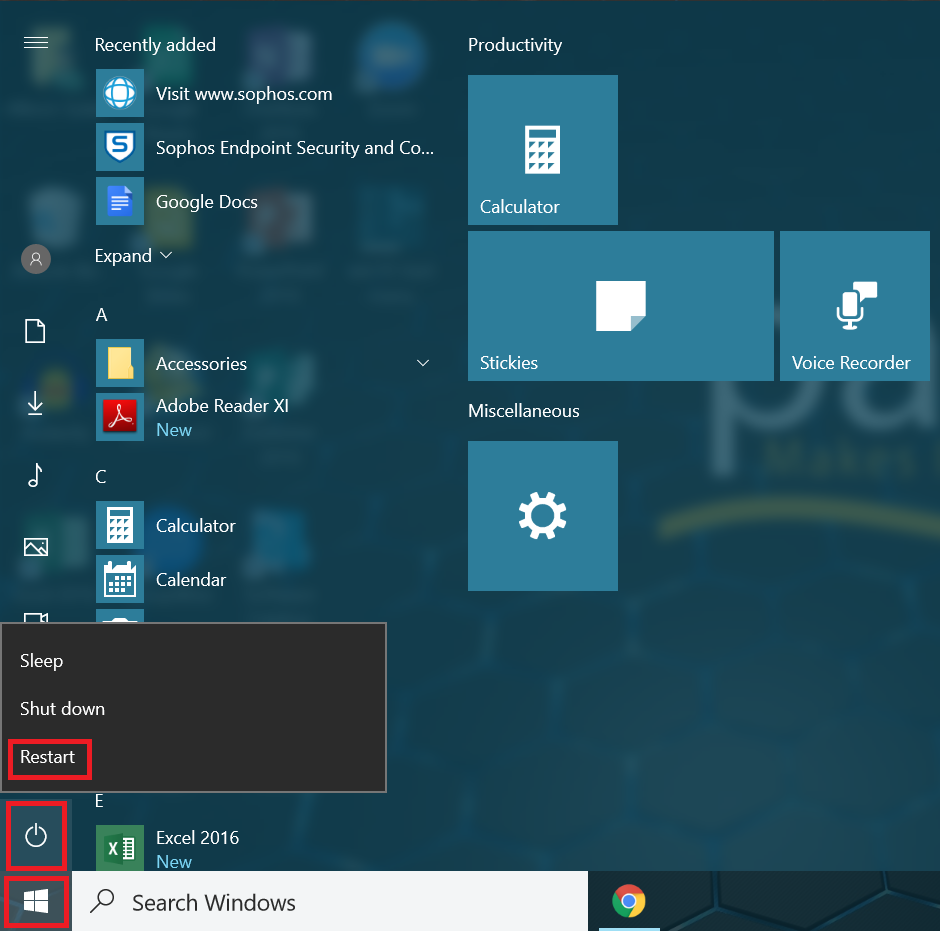 PALCS recommends that a computer should be turned off at least once a week. Turning off your computer regularly will increase computer performance and longevity.

We also recommend that prior to the start of the school year, students turn on and log in to their computer several times to ensure it is in working order and to receive any important updates being sent from PALCS or from software developers like Microsoft, Google, Firefox and Zoom.

Closing your computer's lid is NOT the same as shutting down the computer. To shut down your computer, select the Start Menu, select the Power icon, and select Shut down.