Sometimes the Virtual TI Calculator that we provide through the Software Catalog will sometimes freeze and act as if it is not getting any inputs (the calculator will start up and launch but pressing the buttons don't seem to be doing anything). Usually there is a very simple fix that will resolve this. If you right click anywhere on the calculator you should get a menu that looks like this: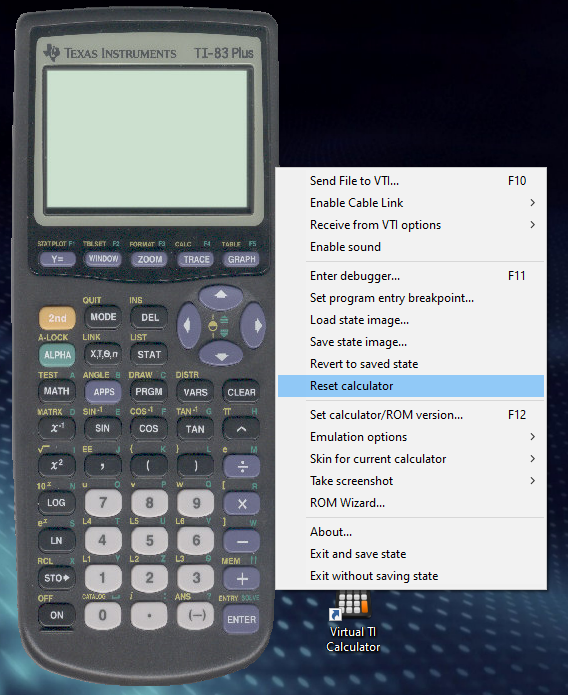 Select "Reset calculator" and that should restore the calculator's function. If it is still not functioning, you may want to open the Software Catalog, open the PALCS folder and right click the icon for the calculator and select "Repair."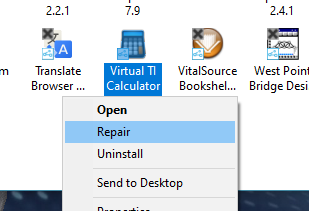 That should reinstall the calculator to your computer and it should resolve any issues you are having.
Keywords Virtual Calc calculator TI TI-83