Questions regarding PSSA and Keystone testing (dates, locations, times and supplies) should be directed to our Standardized Testing Department at standardizedtesting@palcs.org or 610.701.3333 ext. 1163.
Below are our post cards that highlight the testing dates for the the PSSA test and also the Keystone exams.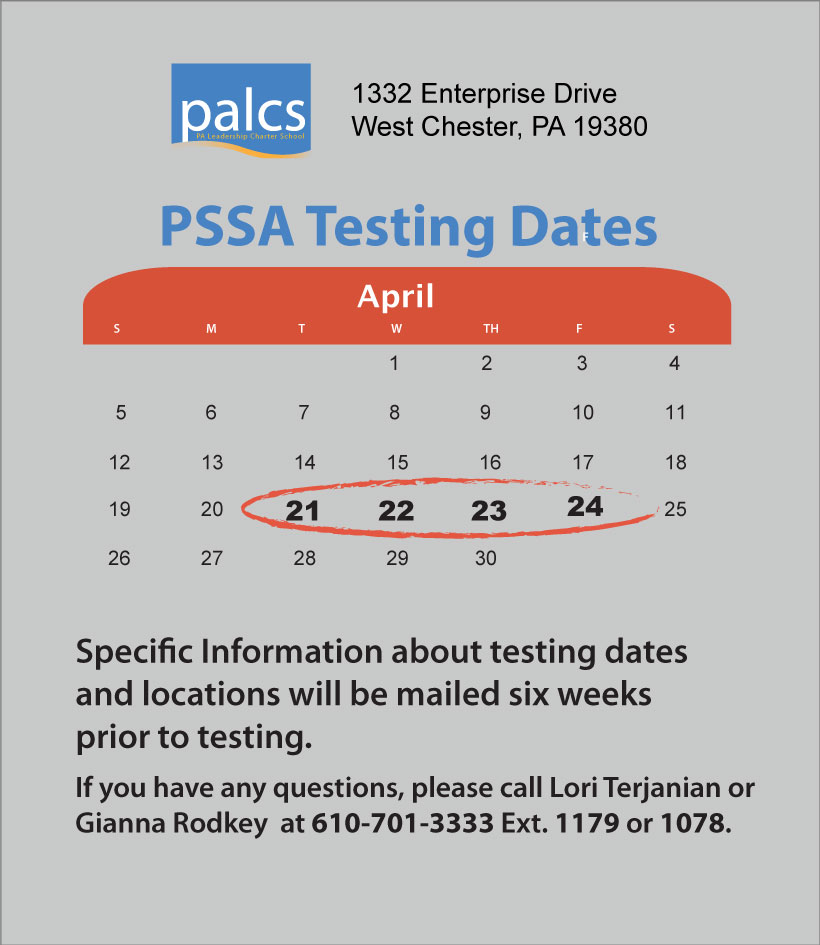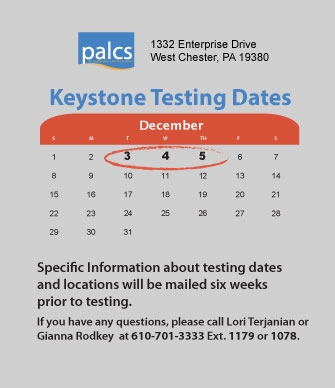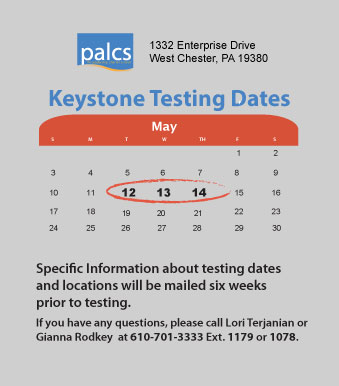 Additional information related to Standardized Tests (ex. PSSA & Keystones) is outlined in our Academic Guidelines Section of our Parent Student Handbook.