My icons have disappeared, how do I fix that?
If your icons have disappeared and your screen looks like either of these pictures, don't worry.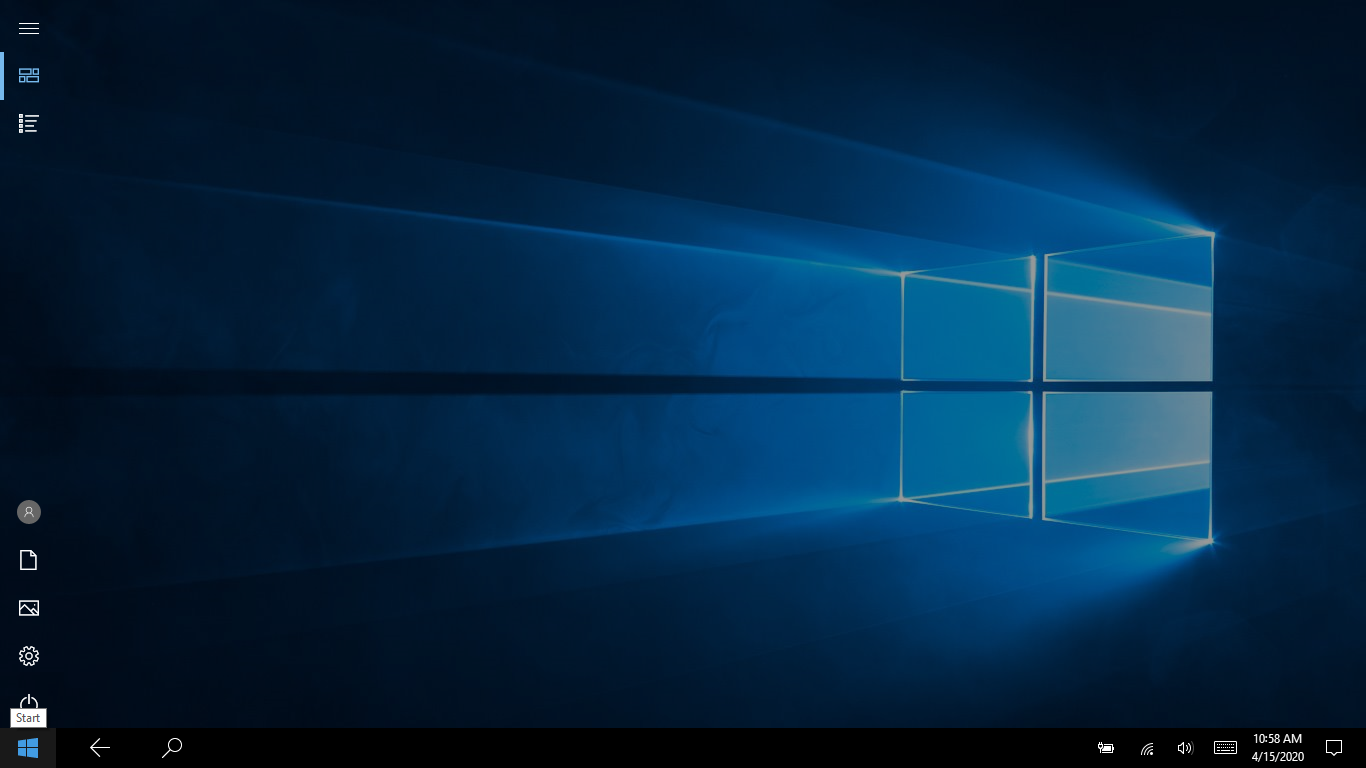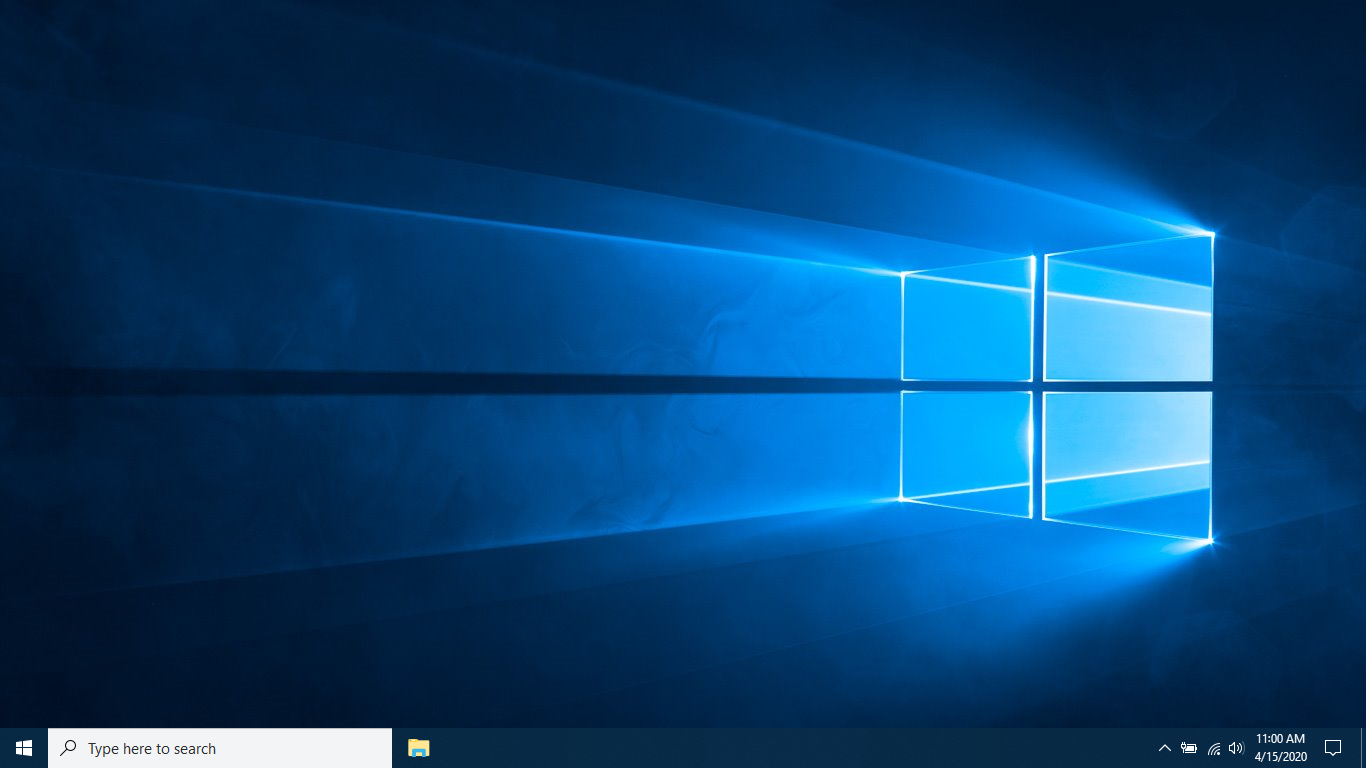 There are two simple fixes that should restore your icons. If your computer looks like the first image, your computer has switched to Window's "Tablet mode." You can turn this mode off by clicking on the speech bubble/notification button at the bottom right of your screen right next to the date and time and left click the "Tablet Mode" button.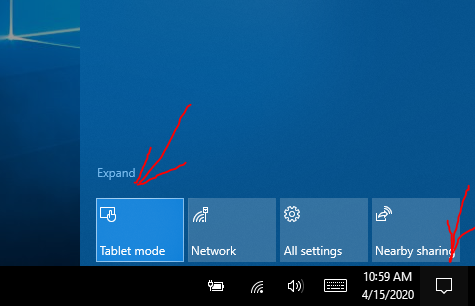 This should restore your computer to the normal viewing mode and your icons should re-appear. (If your computer switches to this mode everytime you turn the computer on/sign in, you can right click the Tablet mode button and click "Go to Settings". There will be an option that says "When I sign in" and make sure that it is set to "Use desktop mode".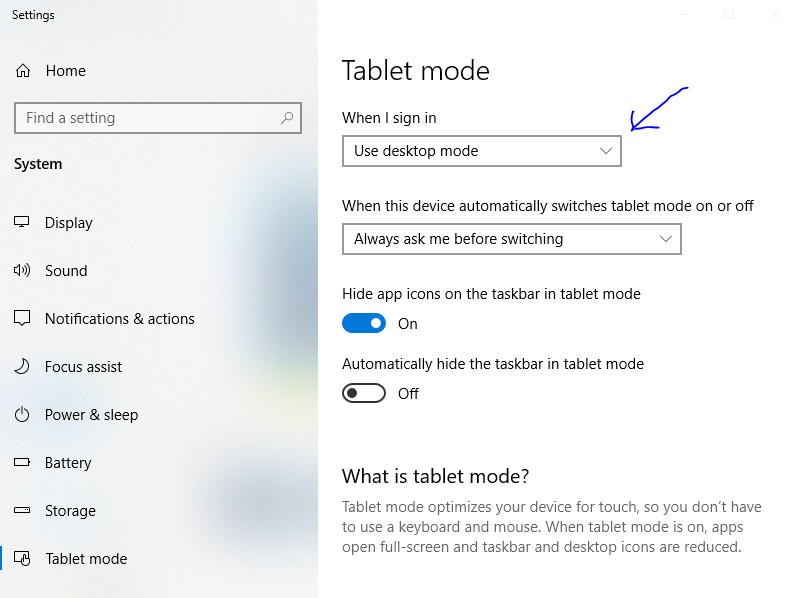 This will prevent your computer from switching to Tablet mode when you sign in)
------------------------------------------
If your computer is not in Tablet mode and your desktop icons are missing, right click anywhere on the desktop and hover over "view." There is an option for "Show Desktop icons".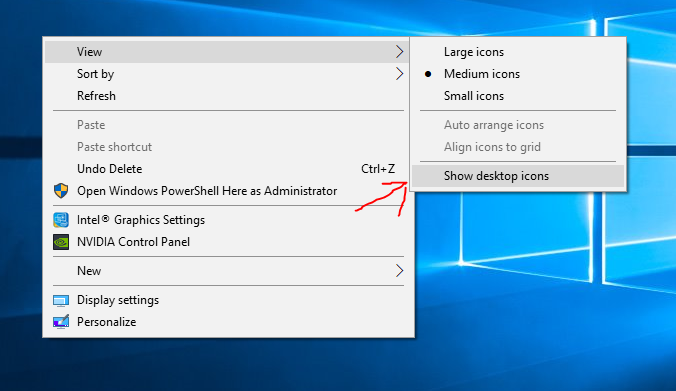 If there is not a check mark next to that option, left click it and it should restore your icons.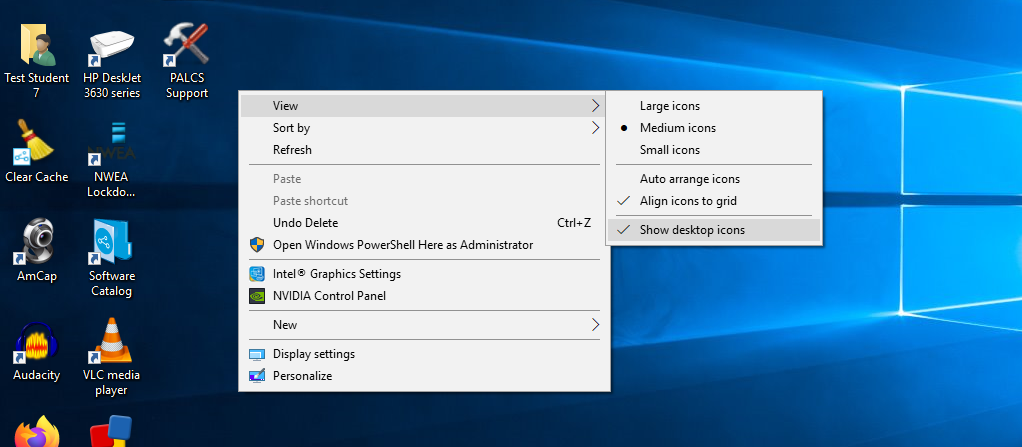 And finally, if you have logged into your computer and it looks like all of your icons and files are missing (but all the default apps like Chrome, Software Catalog and Zoom are there). Log out of the computer and verify that you are logging in with the correct login information. If you are still having trouble, please reach out to the Helpdesk and submit a ticket so that we can help.