Overview
Some students receive Graphics Drawing Tablet. Most models issued by the school are manufactured by Wacom. Examples shown in this article are the Wacom One unit.
What's In the Box
In the box is the tablet, a pen, a USB cable and a small bag with 3 replacement pen nibs.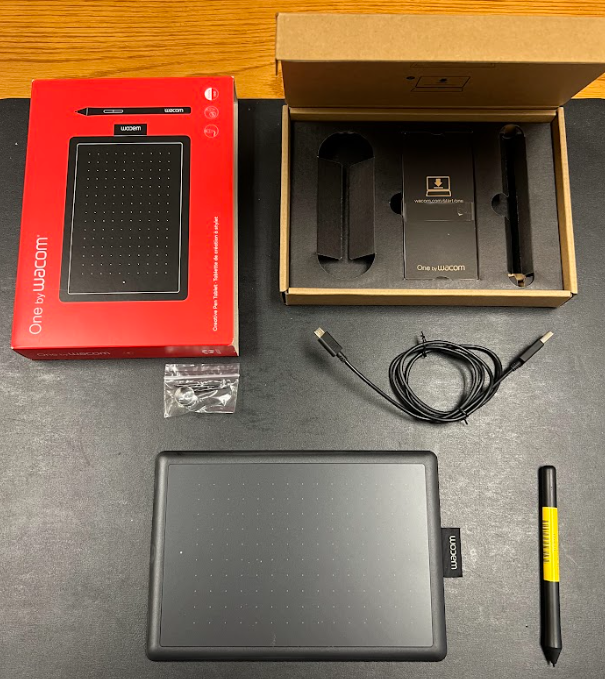 Using the Device
These devices are plug-n-play, meaning they connect to the computer and work without any specialized software needing to be installed.
There is a USB A connection that plugs into the computer.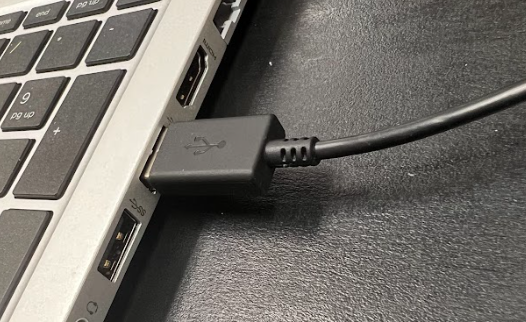 And a micro USB connection that plugs into the tablet.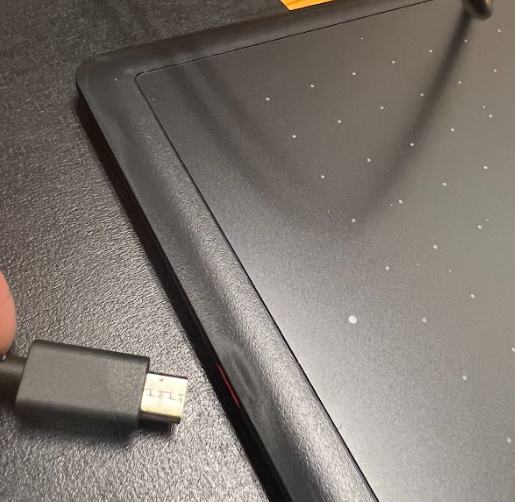 When using this tablet, it is important to keep the proper orientation. The Wacom tag should be on the right. Example shown below.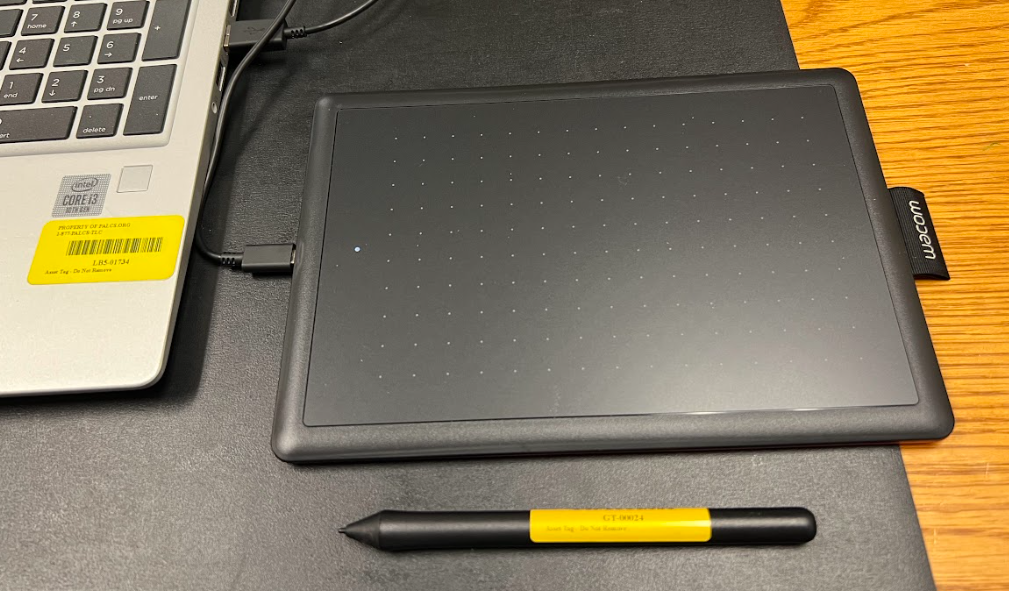 Note: This device is "plug-n-play" meaning it does not need special software to work. However, the manufacturer does have some software that is designed to enhance the functionality. We have made that software available in our Software Catalog. Be sure to Refresh Zenworks to see this software.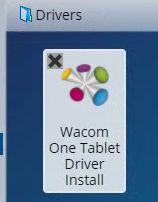 This tablet will work in conjunction with software that supports writing and gestures. The following image shows a basic math equation written in Paint.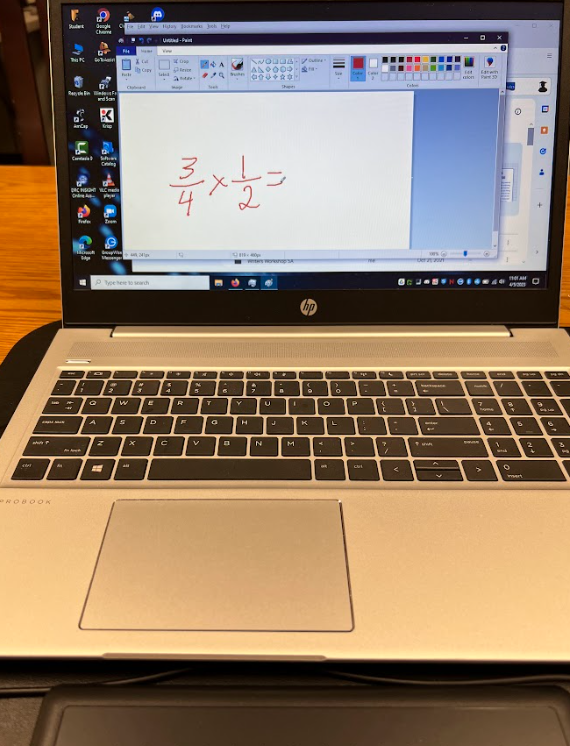 Below is an example of writing in a Google Document using the Drawing feature.