Within PALCSchool is a system designed for parents to update their family information. As a school having the most accurate contact information is critical for strong partnership with our families. We often send important communications to email address, home addresses and cell phones. We also require certain information to remain in accordance with public school regulations.
How to Update Family Information
From the Parent Account, a Family Information icon is visible in the navigation bar.

Also, during our end of year we encourage families that are staying with PALCS to update their information. During this period, an alternate icon will be visible designating the school year.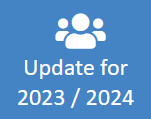 Clicking the Family Information icon will take you to your Family Account Information Page. In the Action section of this page, parents will find links to update Primary and/or mailing address, Phone Numbers and Email Addresses.
Parents must be logged in to their Parent Account to perform these changes. The Family Account Information Page is not accessible from a student account.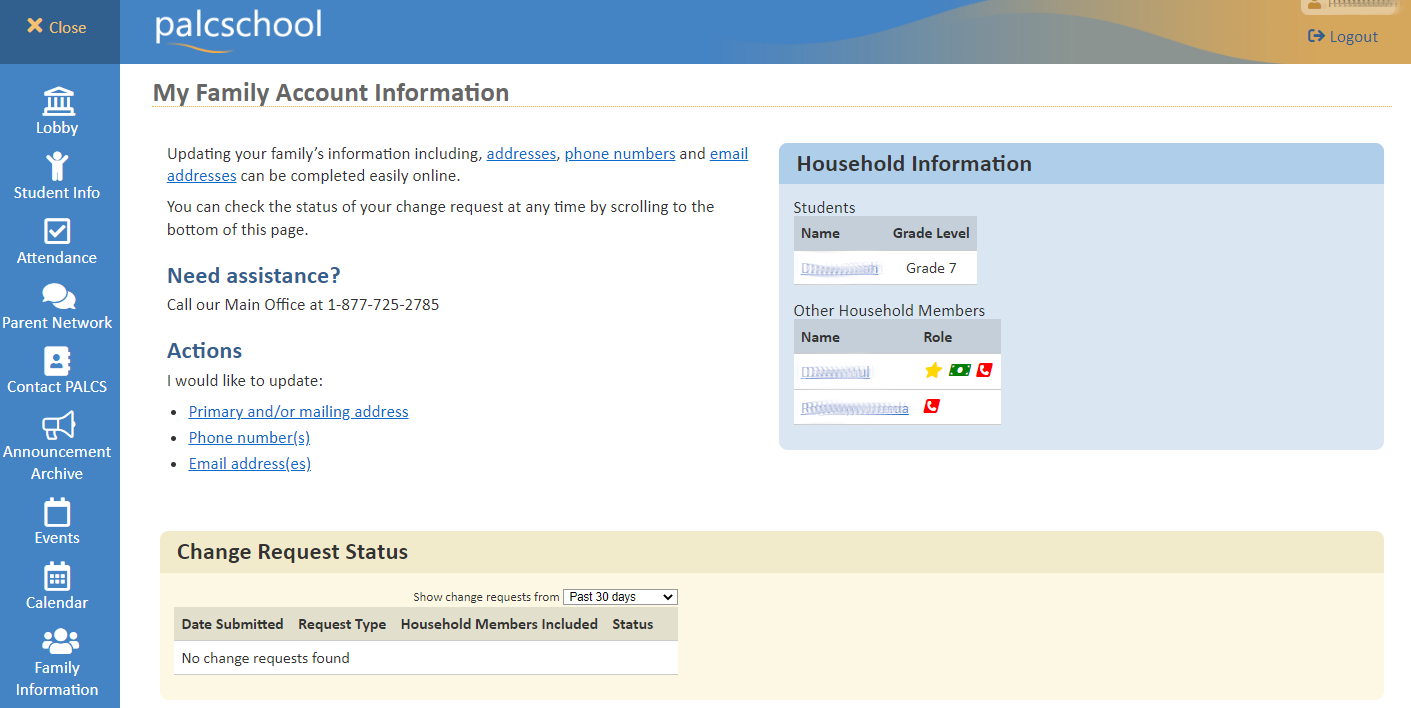 These links will take you to Change Request page for the particular information. An example of the Email Change Request page is shown below. To delete or change an email address, phone number or mailing address, click the checkbox next the desired information and select the appropriate button (Delete or Change).