Here at PALCS we recommend using the Google Chrome browser as it works the best with our system and resources. However, sometimes your computer's "default" browser will change from Google Chrome (often Microsoft/Windows will take control and try to get you to use their browser "Edge"). This default browser will affect what program your computer tries to open web links with.
To change this setting, you will need to open up Windows settings. The easiest way to do this is to click on the Windows icon at the bottom left of the screen and click on the gear icon.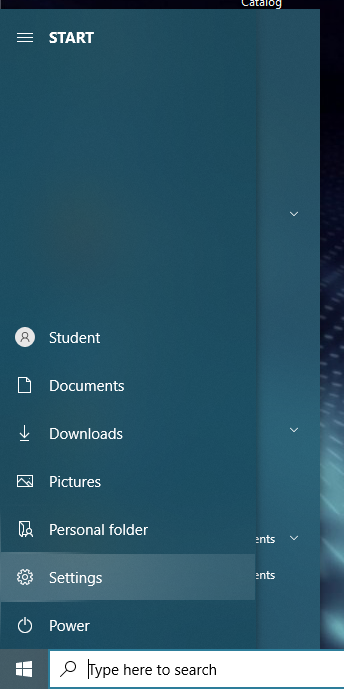 This will open up Windows settings in a new window. Click on the "Apps" option.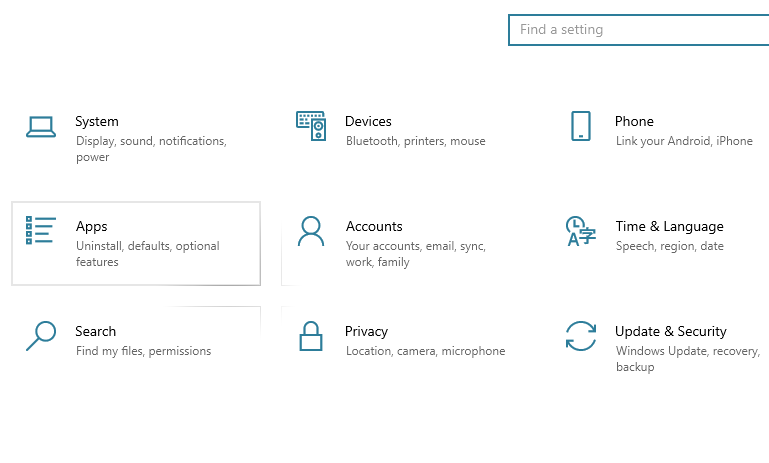 At the top left there will be an option for "Default apps," click on that option.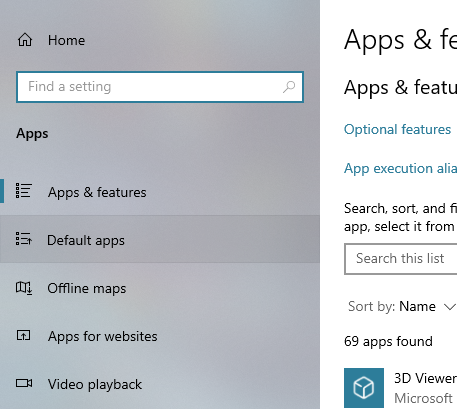 This will show you the "Default apps" that your computer will try to use to open files. We are concerned with the "Web browser" option. Scroll down until you find it. Click on whatever is listed underneath the "Web browser" field (it may say something other than Microsoft Edge). If Google Chrome is already listed here, you do not need to change anything.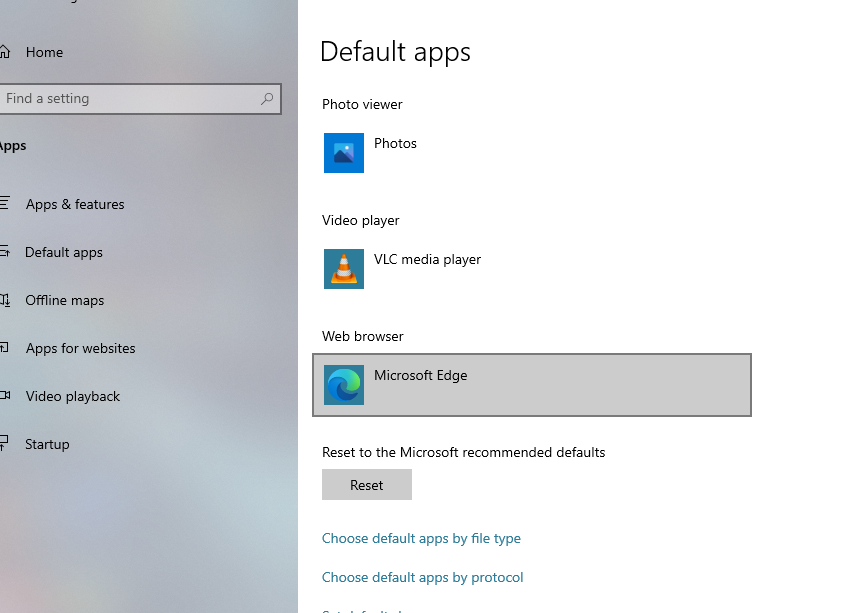 It will then ask you to "Choose an app" click on "Google Chrome."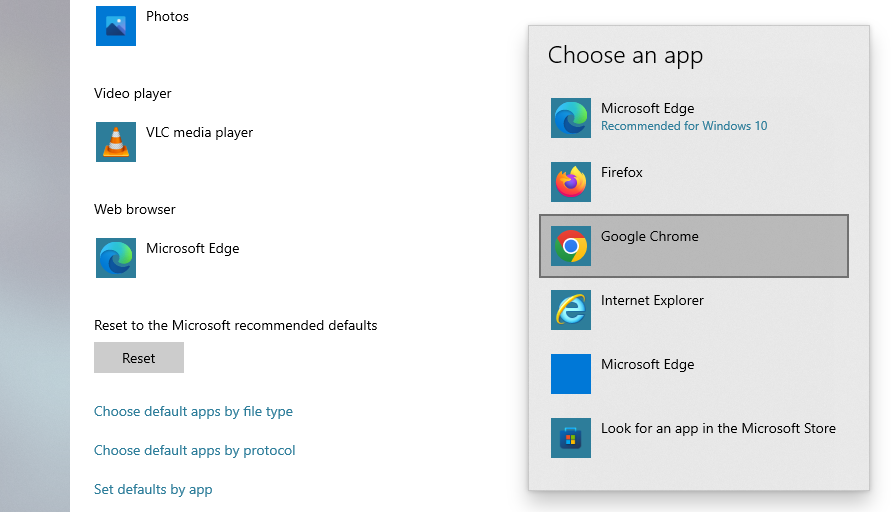 It may ask if you want to "Try Edge" click on "Switch anyway."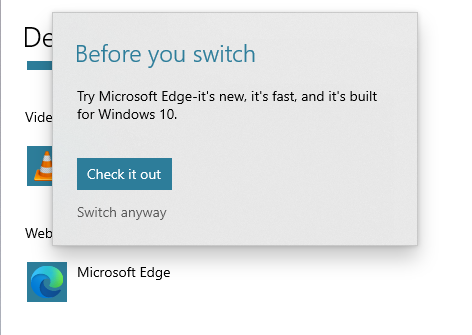 You should now have Google Chrome selected as your Default browser.