If you are having trouble accessing certain resources on a personal device such as Connect Ed textbooks or other resources that are supposed to open up in new windows, you may need to adjust your pop-up and redirect settings. (By default our PALCS devices have these settings forced on to prevent any issues so you would only need to do this on a personal device) You can easily tell if you need to change this setting if you get an icon like this at the top right of your browser on the URL bar. (The "Redirect blocked" text will disappear after a few seconds and only leave the icon of the arrow with the red x)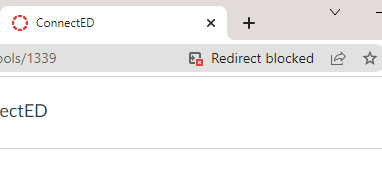 To change your pop-up and redirect settings, click on the lock icon at the top left of the screen (right next to the URL bar). Then select "Site settings."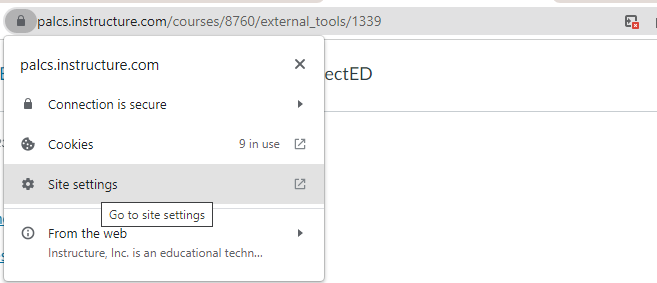 This will take you to the Site settings page. Scroll down until you reach "Pop-ups and redirects." Change it from "Block (default)" to "Allow."

Now your browser should be able to open any resource that you were having trouble opening. You may also want to follow these instructions for How to Enable Cookies in Google Chrome as that is another common issue that appears on personal devices when trying to access PALCS resources.