One helpful tool that Microsoft includes with Windows is the "On Screen Keyboard." This can be a very useful tool (especially when your physical keyboard is having issues) The easiest way to activate the on screen keyboard is to use the keyboard shortcut (Windows Key + Ctrl + O). That will launch the keyboard and it should show up as window like this.

This window can be used as a "digital" keyboard, click on where you would like to type and then click on the button for the input/letter you would like to use. This can be very helpful if there are issues with the physical keyboard. When you are done with the keyboard you can either use the shortcut again or click on the "X" at the top right to close it.
Alternatively, you can manually open the On Screen Keyboard via Windows settings. Click on the Windows icon at the bottom left and click on the gear icon/Settings.
Then navigate to "Ease of Access."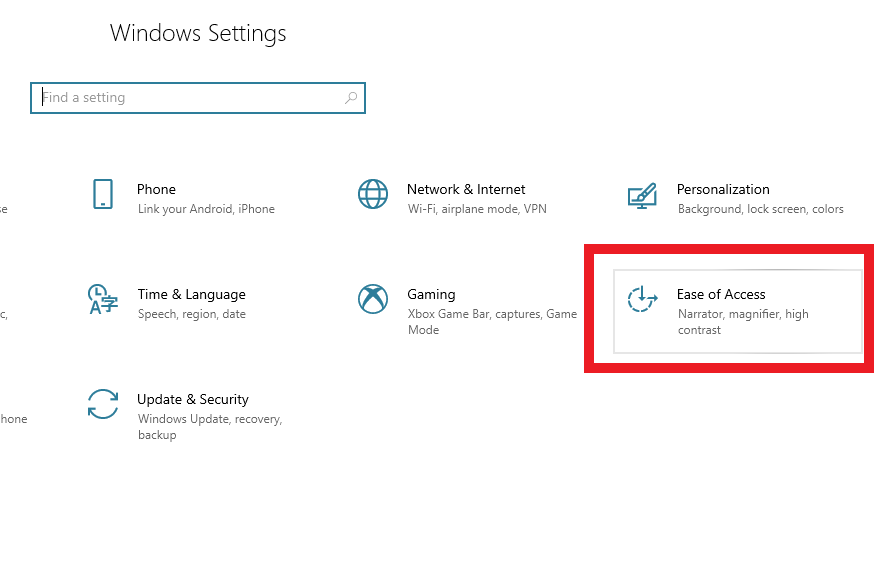 Scroll down on the left side menu until you find "Keyboard." Click on that option.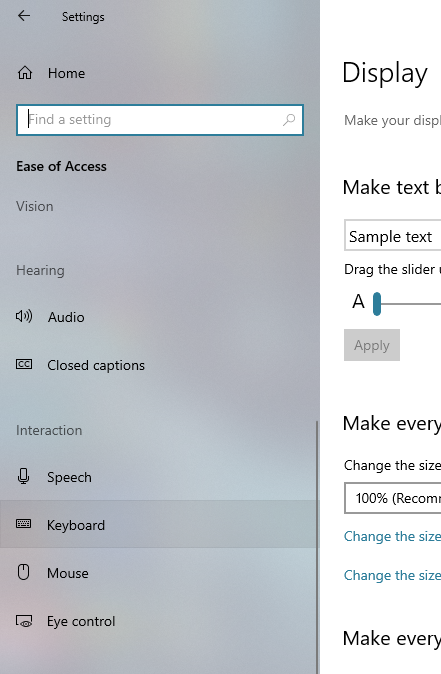 At the top of that page should be an option for "Use the On-Screen Keyboard."

Flip the switch from Off to On and the On-Screen Keyboard should pop up.