Students with Math, Science and Social Studies courses that have McGraw Hill textbooks, will have streamlined access to their online texts from their Canvas course.
Please note: Because of how we are connected to ConnectED, students will not be able to access their texts by entering usernames and passwords for ConnectED.Therefore students should use the steps outlined below.
A ConnectED link available in the course menu (example below).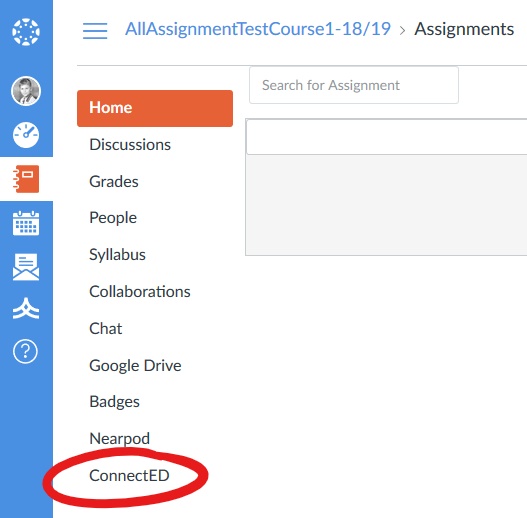 Clicking this link will automatically sign students into the ConnectED system where they will be able to see their textbooks (example below).
Note: if you seeing a blank screen after clicking ConnectED in your course, you may have a browser blocker enabled. Learn how to adjust that here: https://support.palcs.org/hc/en-us/articles/13510189224595-How-to-enable-pop-ups-and-redirects-in-Google-Chrome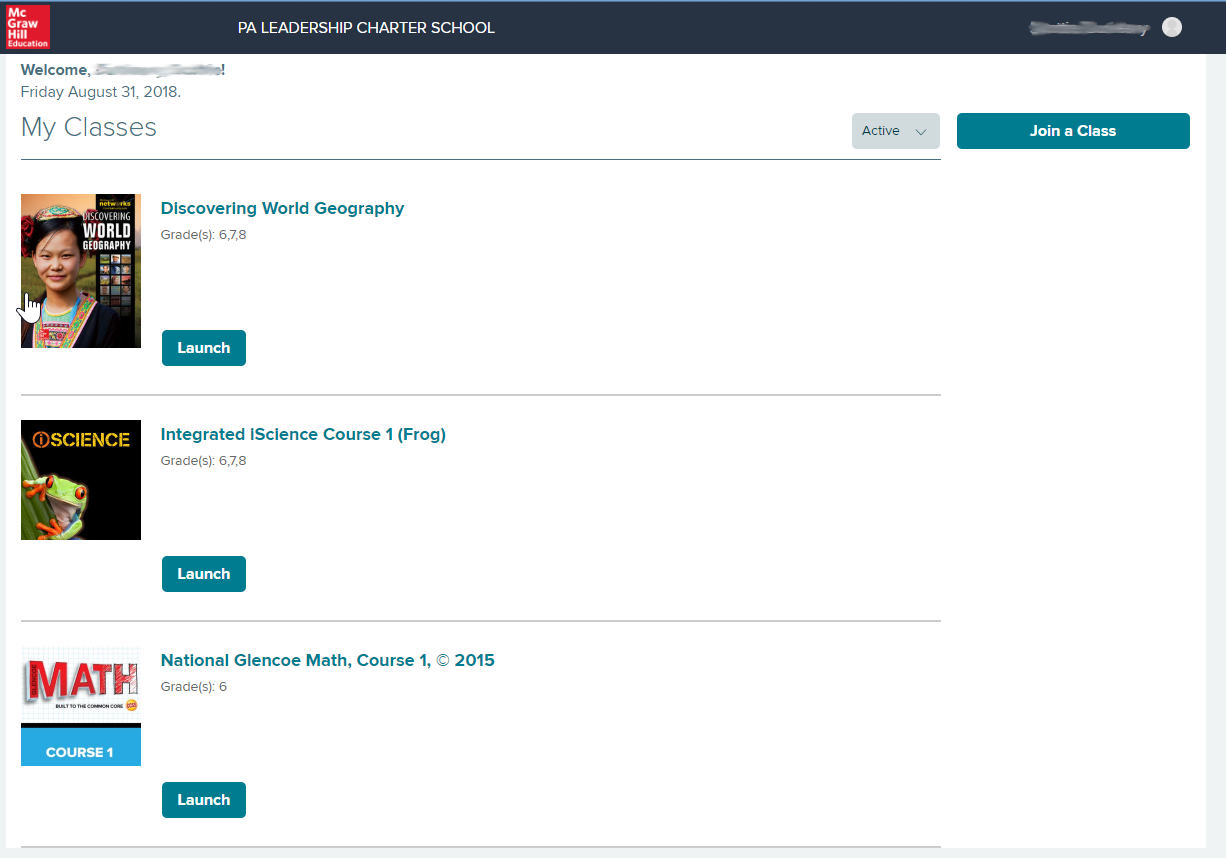 Clicking the Launch button for a text will open the online textbook (example below).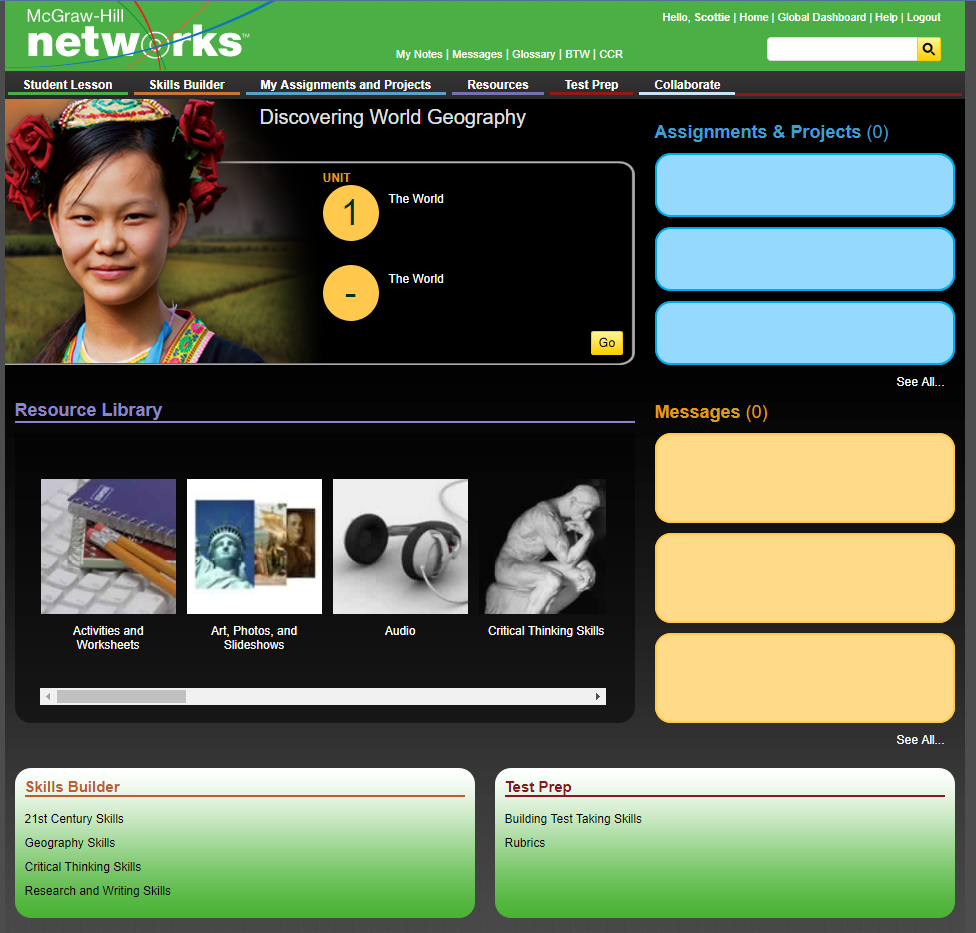 ---
Students working on an iPad should do the following.
1. Make sure you have the ConnectED App installed from our Self Service Catalog. (If you are on a personal iPad you can get the ConnectED app in the iOS Store).

2. Perform the above steps from Safari. Do not try to log in directly to the ConnectED iOS App.
3. From the ConnectED MyClasses page, press on the Launch App button. A pop-up will appear asking you for confirmation to allow Safari to open the ConnectED App. Below is an example.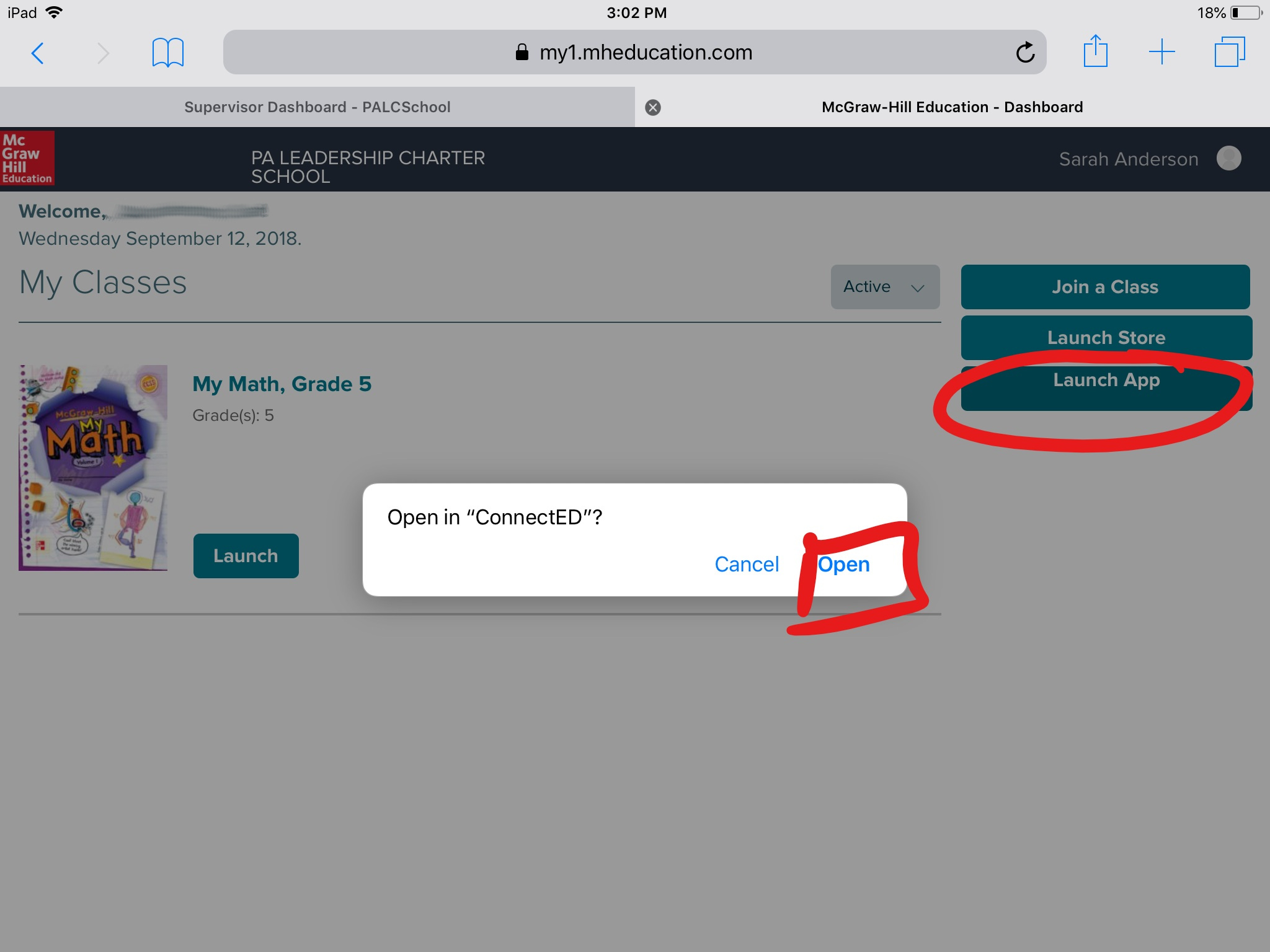 4. This will force the ConnectED App to open and automatically log you in so you can access your texts.