Using Desktop Notifications on a PALCS Device
Some students or parents may want an additional notification service to let them know when they've received a new email or a calendar event is coming up. (While you are free to attempt to set this up on your own we cannot guarantee that it will work 100% or that all notifications will be delivered. Please do not use this as your primary way to check for notifications, make sure to check your email or calendar regularly!)
Open up the Windows start bar and search "Notifications," there should be an option that says "Notifications & actions."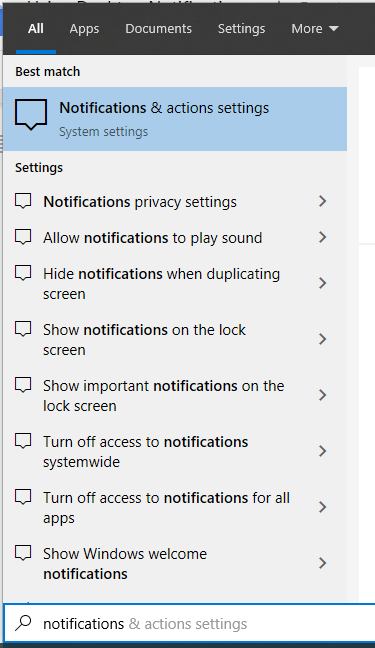 Open that up and look for the section that says "Get Notifications from apps and other senders" and make sure that it is turned on.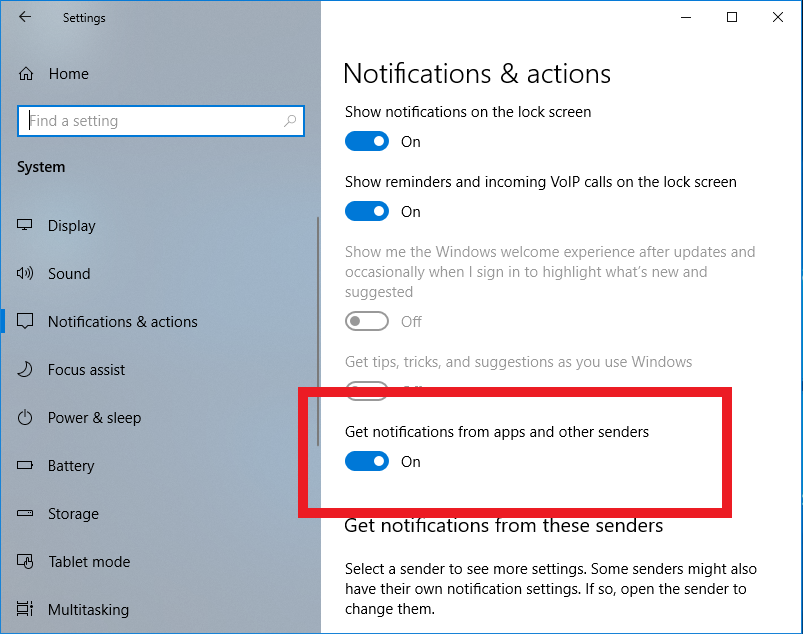 Open up Google Chrome and navigate to your Gmail account and then click on the gear icon at the top right next to your profile picture and then select "See all settings".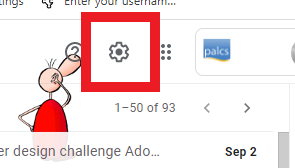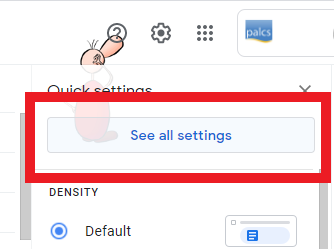 Scroll down in the "General" tab until you see "Desktop Notifications" and set that to either New Mail or Important mail depending on how often you'd like to be notified.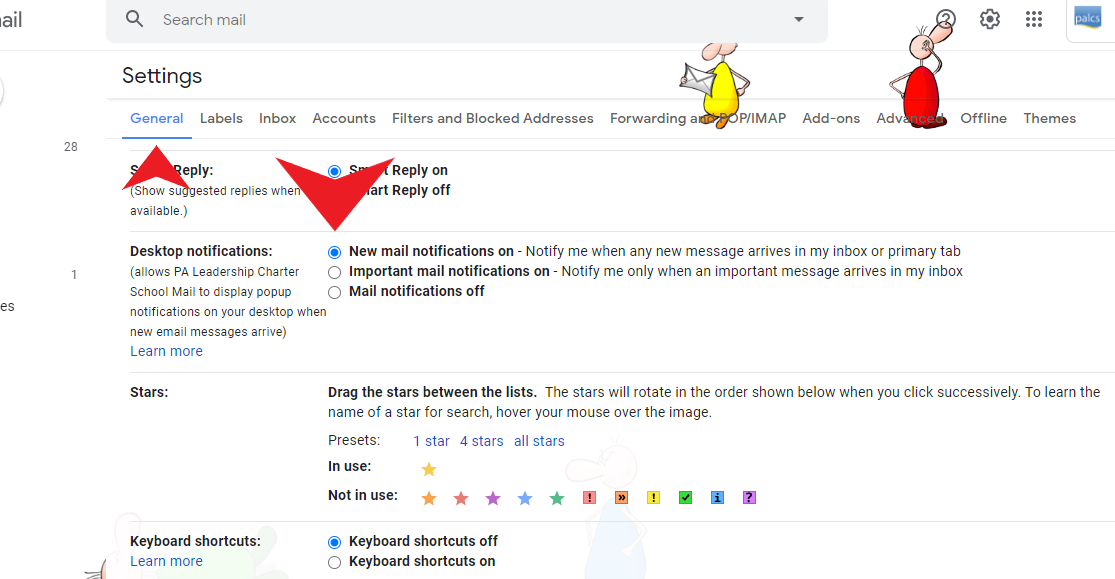 Then scroll all the way down to the bottom of the page until you see a "Save Changes" button.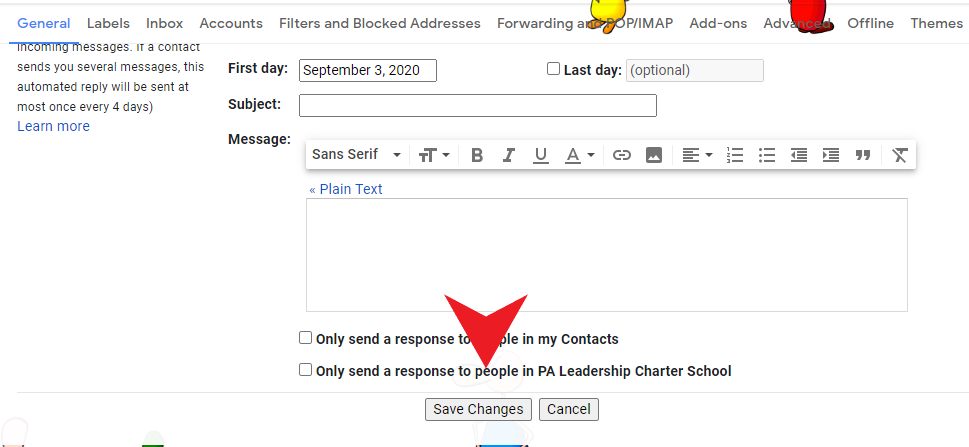 Click Save Changes to make sure the changes go through. You will then have to generate a Notification (easiest way is to send yourself an email from another email account) Then go back to the Windows Notifications settings page and make sure that Google Chrome is allowed.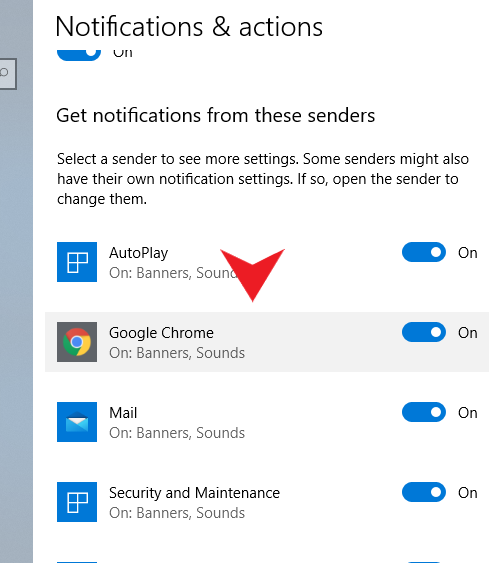 You may also want to check your Privacy settings by going to Windows settings, then to Privacy.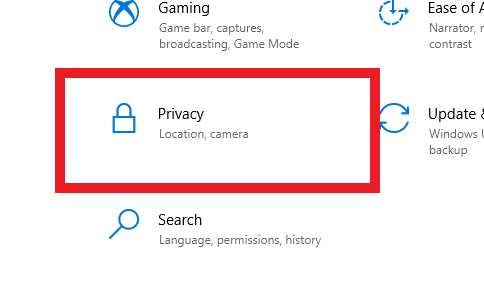 Scroll down on the left to "Notifications". Make sure that "Allow apps to access your notifications" is turned on.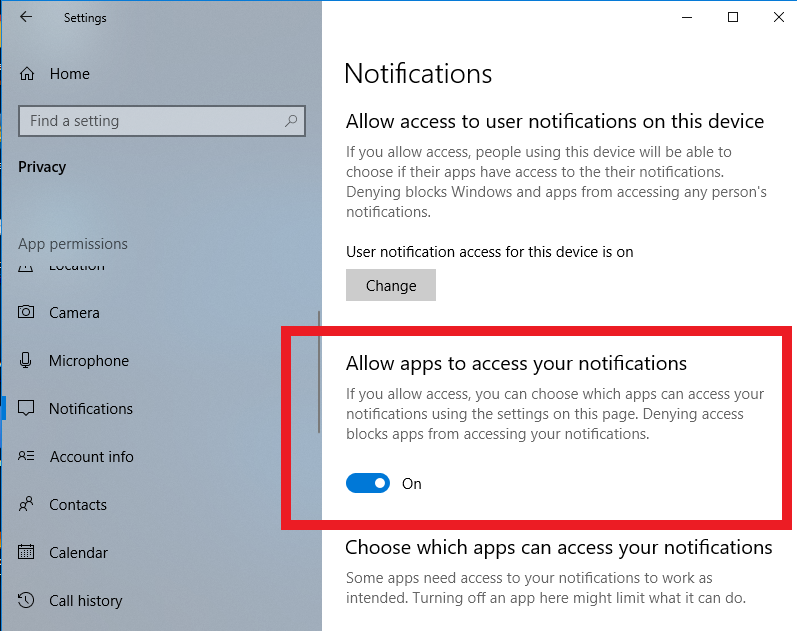 You can also enable this feature for your Google calendar. While in your Gmail, click on the 9 dots that are right next to you profile picture. This will bring up the available Google Suite Apps.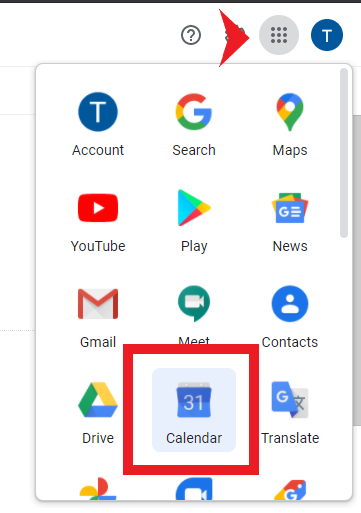 Click on the Google Calendar icon, this will take you to your Google Calendar. Click on the settings gear at the top right.

This will open up the general settings, scroll down to the option that says "Notifications."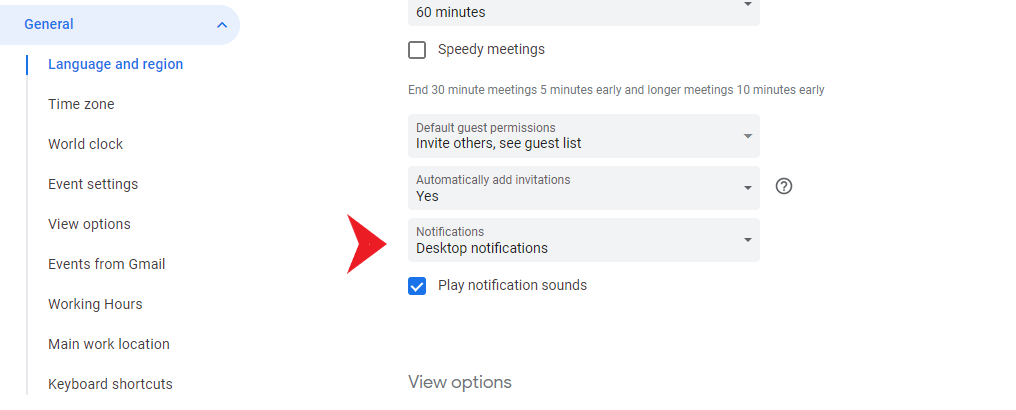 Make sure that it is set to "Desktop notifications." You can also pick if it will make a sound or just show up visually with the "Play notification sound option.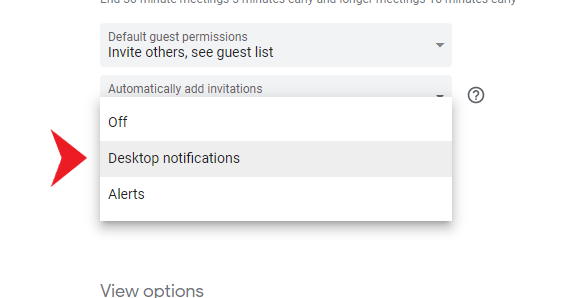 After you set up these notifications settings, emails and upcoming events will show up on your computer's screen automatically.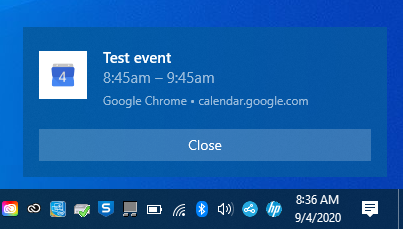 You can check your Windows notifications by clicking on the speech bubble icon next to the date and time at the bottom right of your screen.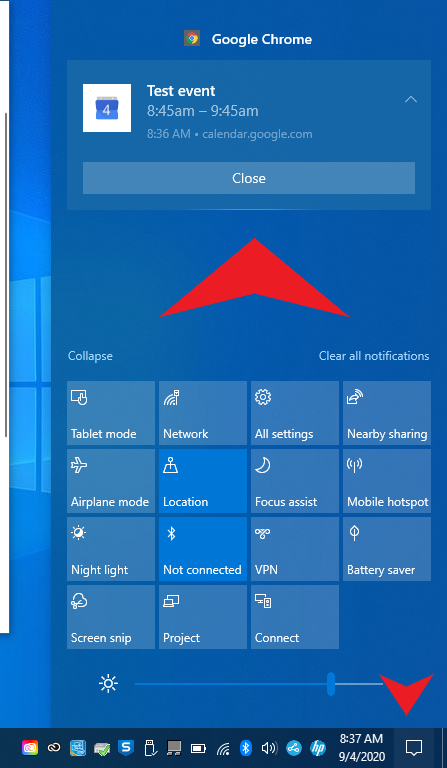 NOTE: Please be aware that these notifications will only appear if you have Google Chrome open, are logged into your student's account and have either gmail or calendar open in a tab. This is a good supplement to let you know when events are happening/emails coming in but it should never replace regularly checking your email.