Utilizing Google Chromes' "People" Function
If multiple people are using a device (especially with a personal computer) you may want to take advantage of a feature built into Google Chrome that allows multiple users to customize and log into Chrome without interrupting each other. ( Here is more information from Google about this feature )
This feature is especially useful if multiple students are trying to use the same computer or you are sharing a personal/work computer with your student. This helps keep the accounts separated and prevent any issues with accounts getting mixed up.
How to set that feature up
Thankfully, Google makes it very easy to start utilizing this feature, all you have to do is click on your "Profile picture" at the top right of Google Chrome next to three dots. (This may be a picture you have chosen, an initial or a
symbol.)

This will bring up a small window where you can access the People functions. At the bottom of this window is a button that says "+ Add"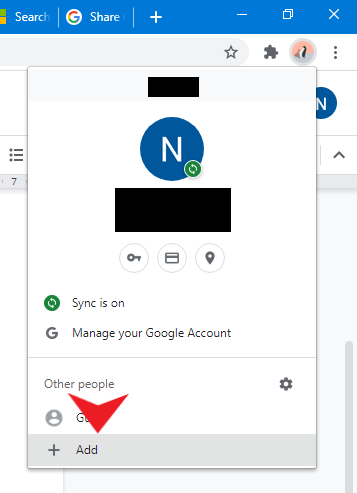 Once you click the add button it will bring up a new window where you can start setting up the new user. Add a name that will identify the new user/person.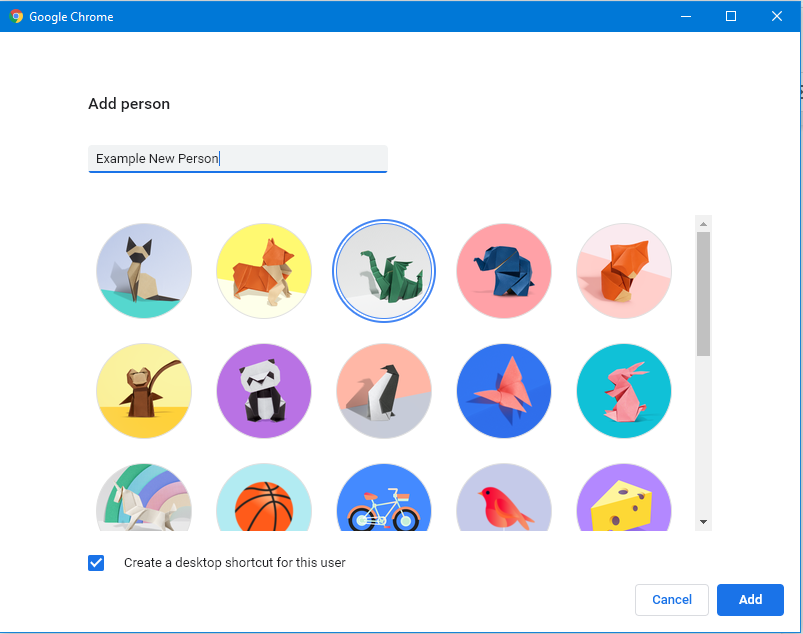 Make sure that "Create a desktop shortcut for this user" is checked as it will help a lot with accessing this new account/Person. Once you are finished naming the account, click the "Add" button at the bottom right. This will open up a brand new Google Chrome Window.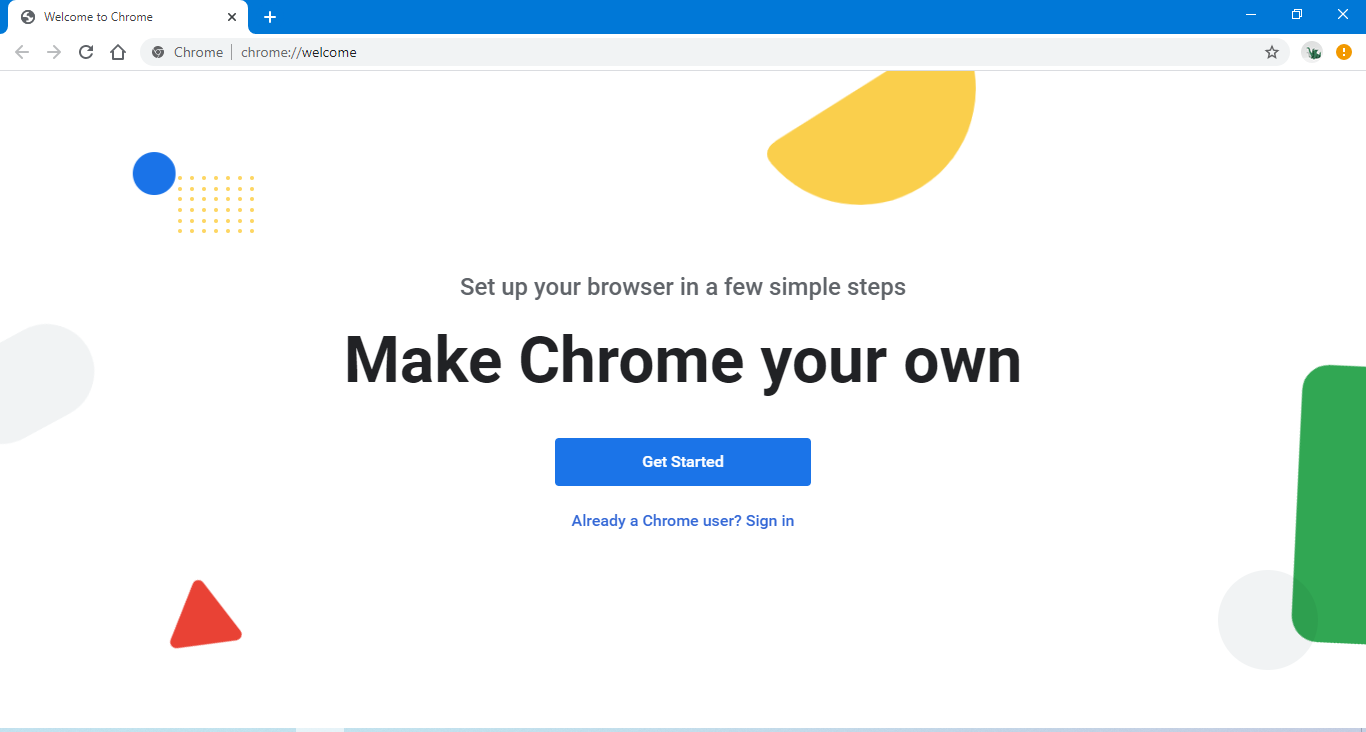 Notice how the profile picture now appears overtop the Google Chrome icon? This helps you tell which Chrome window is which.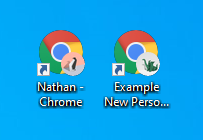 Now that you've got a seperate Google Chrome for your student to use, let's log them in with their PALCS Google Account so that all their data is saved and synced. You can do this by clicking on the profile picture again and selecting the "Turn on Sync" button.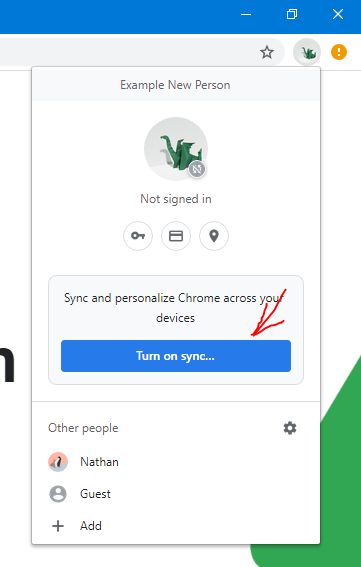 This will take you to a Google login page, just enter your students PALCS email address (username@stu.palcsmail.org)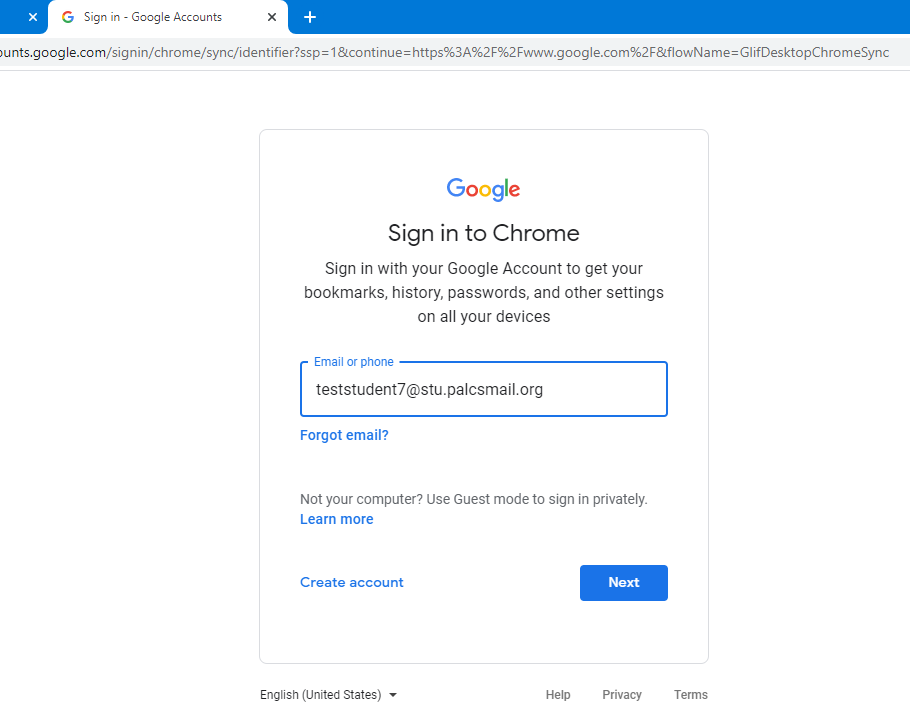 Once you click "Next" it will take you to our PALCS Lobby Login page. Just enter your students username and password and click "Login."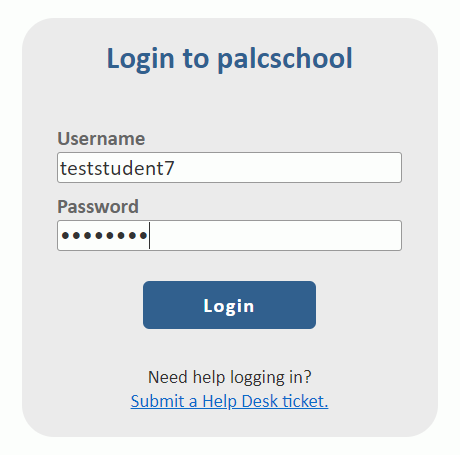 You will be asked to Verify that this is the correct account, just click the Continue button.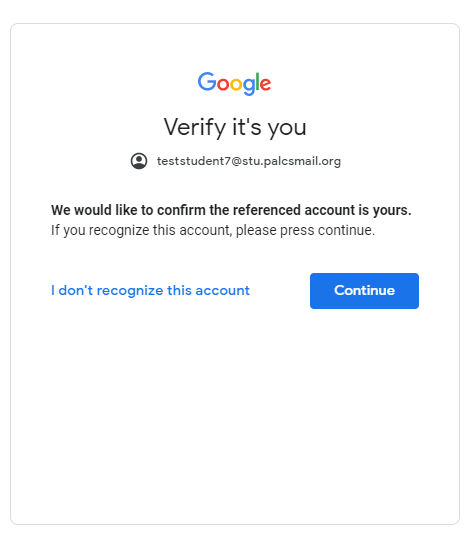 After that it may ask if you would like to link your Chrome data to this account. Just click Link Data to make sure that all your data is backed up and synced to your student's PALCS Google account.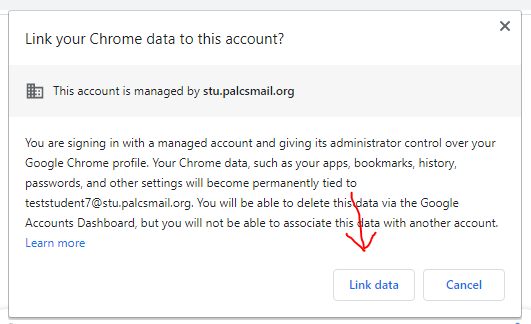 And finally, it will ask you if you'd like to Turn on Sync. Just click the "Yes I'm in" button and it will sync and save your Google Data.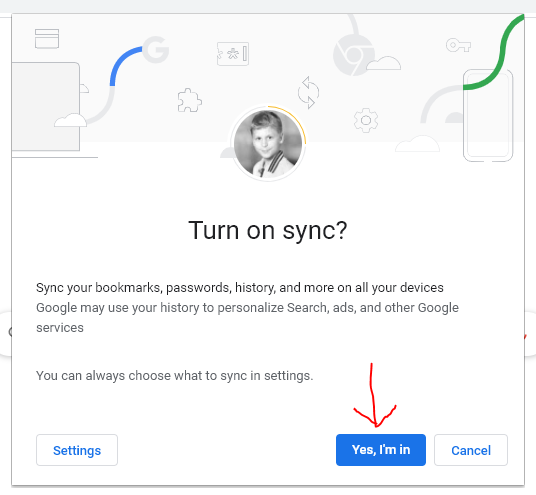 You're all set! You and your student can both use Chrome on the same computer without interfering with each other.
Having separate Google Chrome "People" helps keep accounts, passwords, bookmarks and tabs distinct. This makes sharing a computer much easier and simpler. You can have as many "People" as you need. So if you have multiple students you can make multiple People to keep them all separate.