Enabling Cookies in Google Chrome
There are two easy ways to Enable Cookies in the Google Chrome browser. The first way is to visit this link: chrome://settings/cookies in your browser's URL field.

This will take you straight to your Google Chrome Cookies settings. From there you will want to make sure "Allow all cookies" is turned on.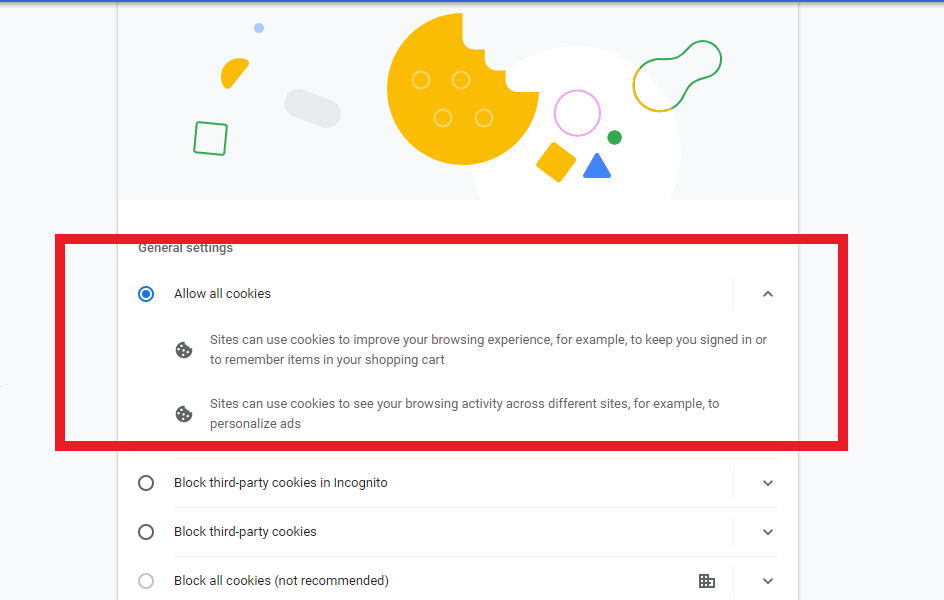 Another way you can access this option is by clicking on the three dots at the top right.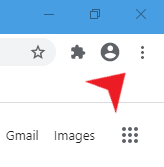 Then click settings.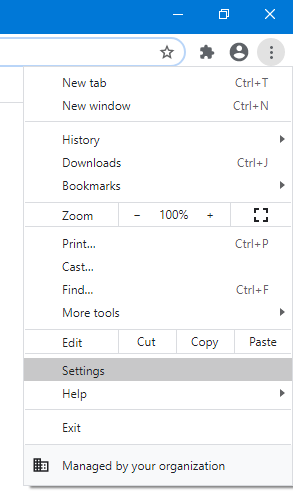 Scroll down the settings page until you see "Cookies and other site data."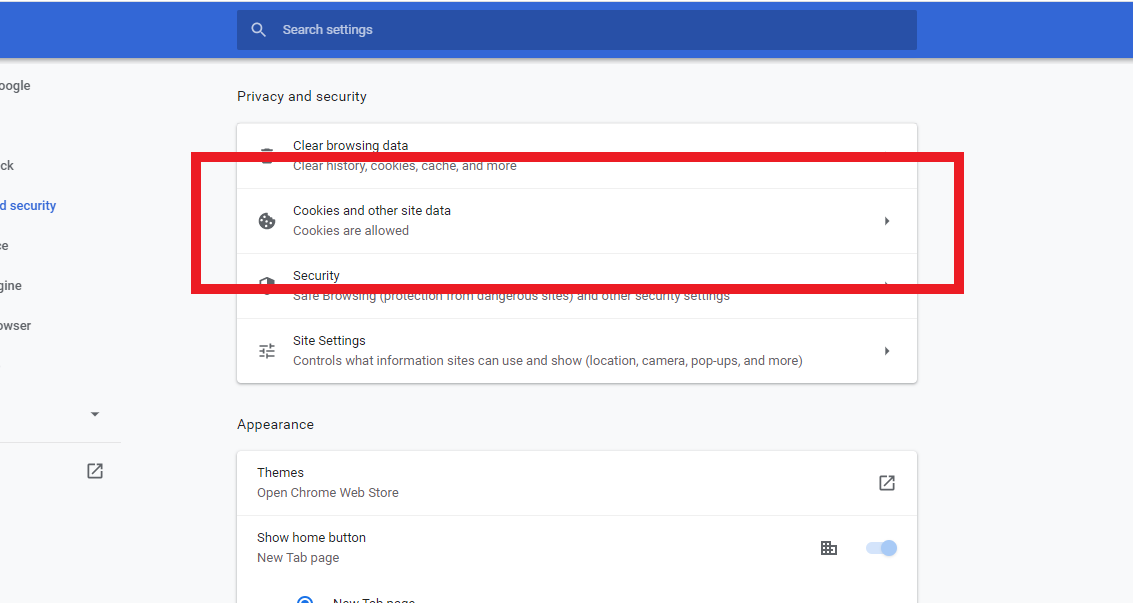 This will take you to the Cookies settings page where you can make the change to "Allow all cookies."
Note: By default, all PALCS computers should automatically have this Allow all Cookies setting and you may be unable to change it.