We recommend students sign in to the Google Chrome Browser on their school computers. This will enable them to save and sync their bookmarks, history, and passwords. Signing in to the browser also helps accessing other Google services like, PALCS Gmail and YouTube. Most of the time this will happen automatically when accessing Google products with your student account. This guide will show you how to do it manually.
Steps for Signing into Google Chrome
1. In the top right, click the button with the People icon
(If you have a different picture you are likely already signed into the browser and may not have to continue with this guide)
2. If it says "Not signed in" click on the blue "Turn on Sync" (if you are logged in but it says "Sync is off" make sure to click the same "Turn on Sync" button. If it says "Sync is on" you are already Signed in and Syncing properly.)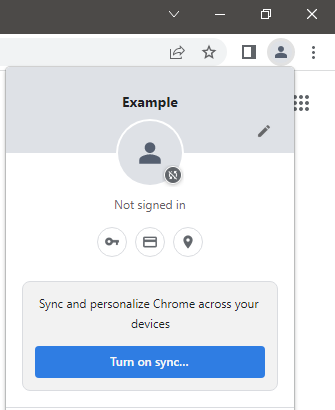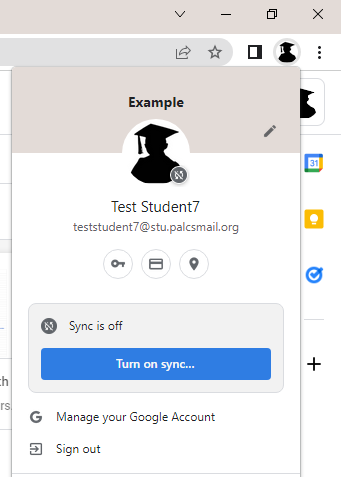 3. This will take you to a Google page where you will need to enter your email address. (your PALCS Student email address will be your username and then @stu.palcsmail.org)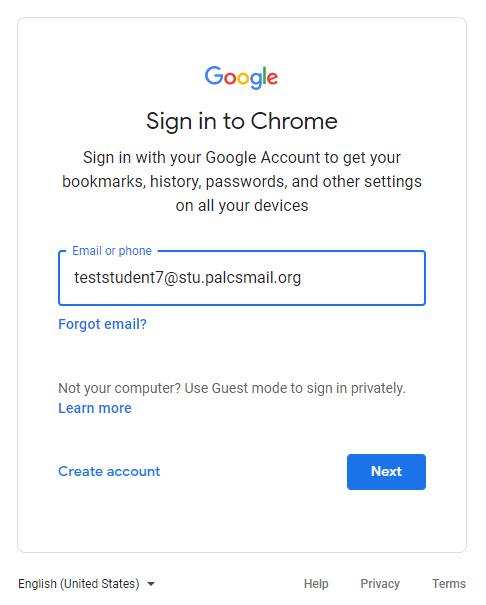 4. You will be redirected to the PALCS Lobby login screen. Enter your username and password in the correct field.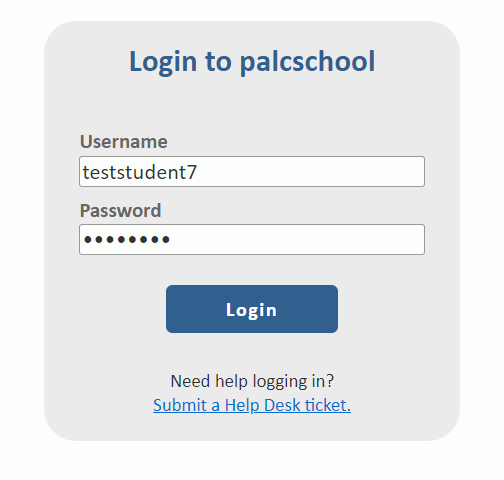 7. You will then be asked to "Verify it's you," click on then blue "Continue" button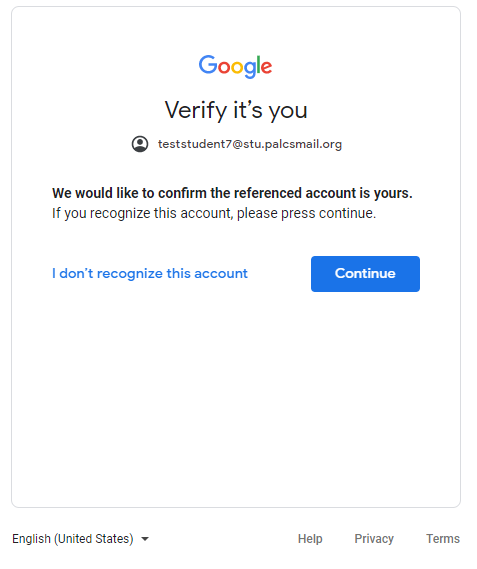 8. And then finally a prompt will show up asking if you want to turn sync on. Click on the blue "Yes, I'm in" button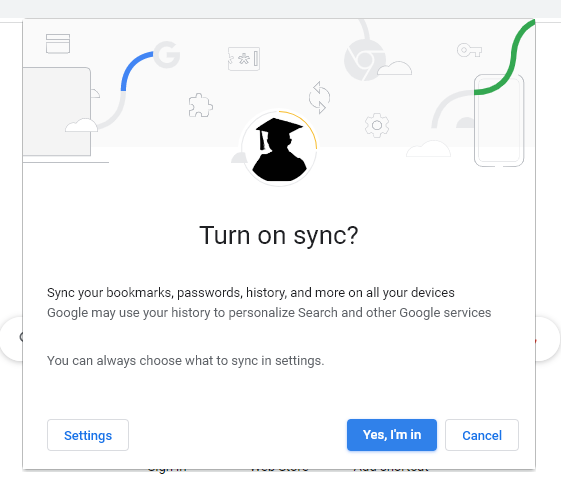 To customize your sync settings:
Click on the three dots at the top right and click on "Settings"
Near the top center, click on "Sync and Google Services" and then "Manage what you sync."
Choose what info you want to share across other signed-in devices.
Steps for Signing into Google Chrome via the PALCS School Lobby
An easy way to sign into Google Chrome is to access any Google Resource from the PALCS School Lobby. This will automatically sign you into the browser (if you are not currently logged into another account).
1. Open Chrome and visit PALCS School Lobby.
2. Click on either the Drive of Email tab on the left.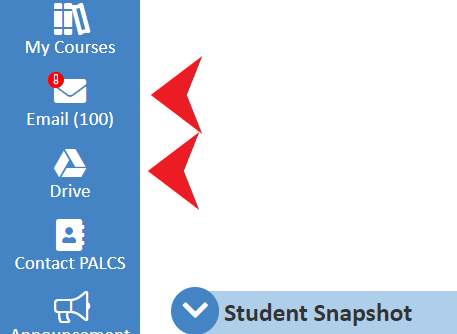 3. It will ask you to "Verify it's you," click on the blue "Continue" button.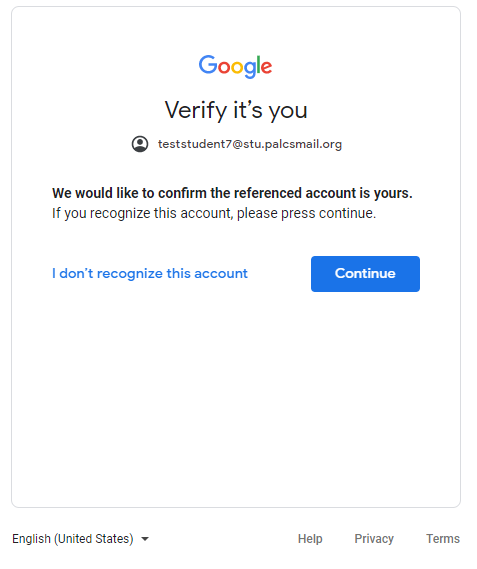 4. If it does not prompt you to turn on sync, click on your profile picture at the top right (the circle next to the three dots) and then click on the blue "Turn on Sync"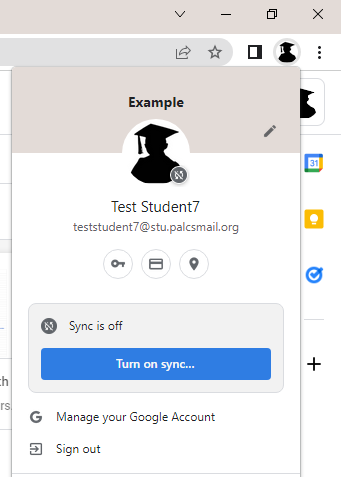 5. Because you already signed into the lobby it will take you to the "Turn on sync?" screen. Press "Yes, I'm in."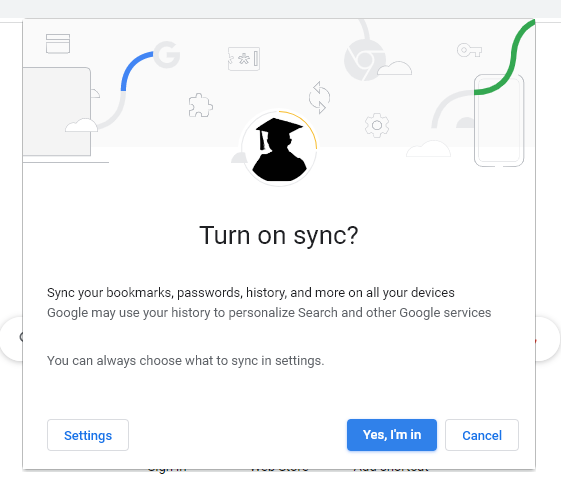 Note: If you are currently logged into Google Chrome with another Google Account, these steps may not work properly and you may want to take advantage of the "People" function that is built into Google Chrome. This is helpful if you are sharing a computer with several people.