When you initially join a Zoom virtual meeting, it should initially ask you if want to Join the Zoom meeting Audio. Click on the blue "Join with Computer Audio" button and it should automatically use your default sound devices.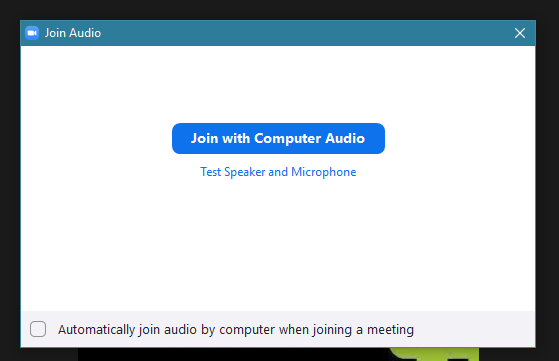 If you exit out of that initial window or miss clicking the join button, you should be able to click the "Join Audio" button at the bottom left of the screen and it will reopen that initial prompt.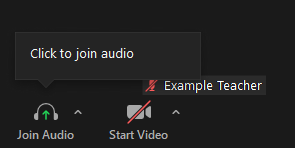 If you are not able to hear or be heard inside of the meeting, Zoom may be using the incorrect audio device. At the bottom left of the Zoom window there should be an icon of a microphone with an arrow next to it.

If the Microphone is crossed out it means you are muted within Zoom. You can click on the microphone icon to unmute yourself. (If your teacher/meeting leader has muted you, you may not be able to unmute yourself until they allow you to do so)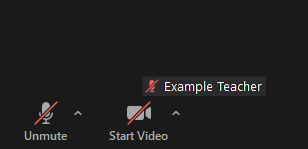 When you click on the arrow icon it will let you select which sound devices Zoom should use. If you are using the built in laptop microphone, make sure "Microphone Array..." has a check mark beside it. If you are using the built in laptop speakers, make sure "Speakers..." has a check. (If you are using a headset or any other audio device, make sure that they are selected within this menu)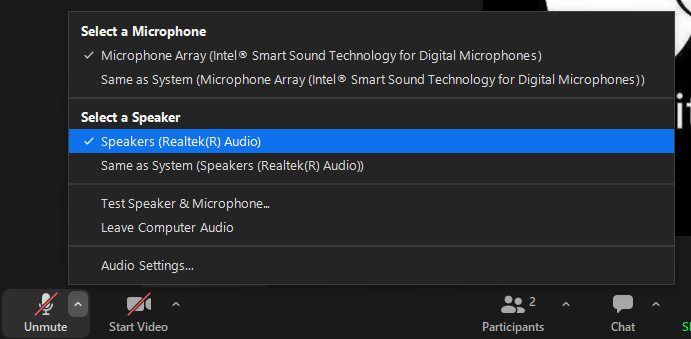 If you click on the "Audio Settings" option at the bottom, you will open up Zoom settings menu for audio options.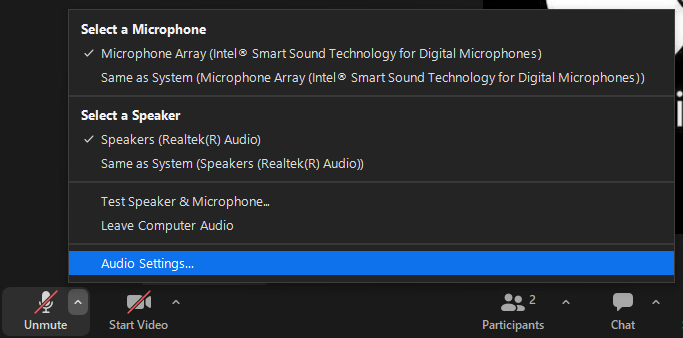 You can also change what audio device is being used here as well as using the "Test Speaker" and "Test Mic" to double check and see if your devices are set up and working properly.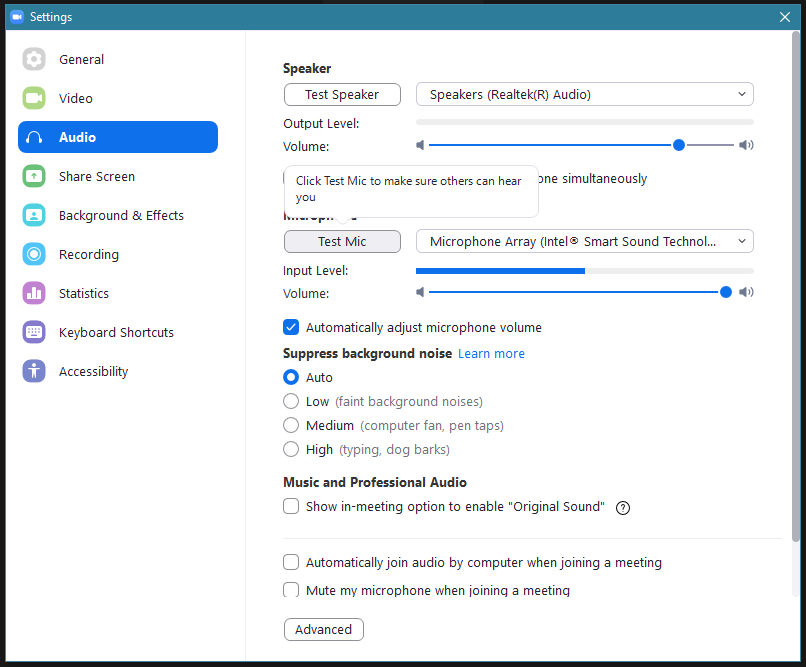 "Test Speaker" will play some quick sounds through your selected device. "Test Mic" will activate your microphone for a few seconds and then play back what Zoom recorded.
If you are still having trouble with audio inside of Zoom, you may want to check out our general audio troubleshooting guide ( Resolving Sound and Speaker Problems ) as well as our microphone/privacy settings guide ( Microphone Troubleshooting (Privacy Settings) )