Fixing "User Storage quota exceeded" Error in Canvas Messenger
If you are getting this error when you are trying to send a message or add files to a Canvas module it may be because your Canvas files section is full. This error will look something like this: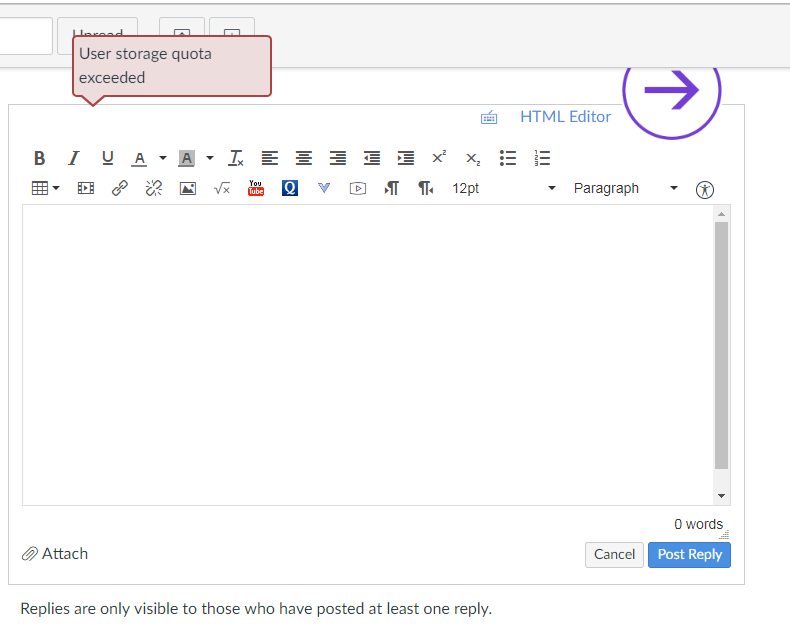 The fix to this is to go into canvas, click on your profile picture.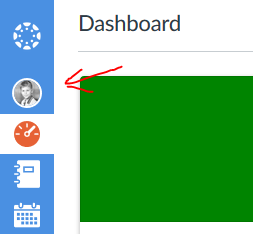 Then click on the option for "Files."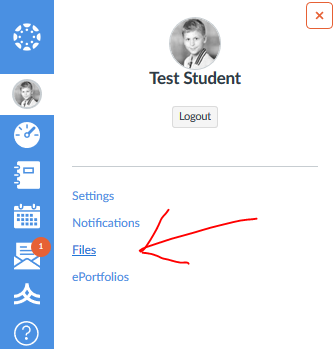 This will bring up a new window where you can manage your uploaded files. Most of the time the "Conversation attachments" folder is the one that gets filled up and cause this error.

Navigate to the "Conversation attachments folder" and you can see at the bottom left that you have exceeded your file storage capacity. There will most likely be a large file within this folder that is the culprit.


You can delete this large file by click on the three dots on the very right and then selecting "delete." (If you don't have this file backed up/you think you will need this file later you can always press the "Download" button first and get a copy before you delete it)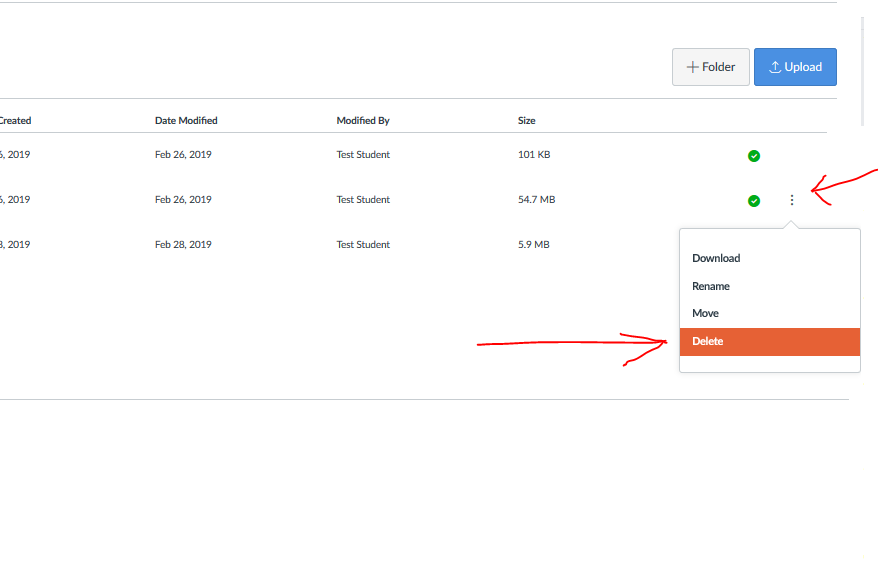 After you delete this file it should free up space within your Canvas messenger inbox and you should be able to send Canvas messages without getting this error any more. If you cannot find the large file, you may need to look through the other folders and find the one that's filling your storage.